As the Steelers prepare for Daniel Jones & Co., our expert analysis will guide you to winning Week 1!
Over/Under: 47.5
Spread: Steeler -5.5
The Steelers march into the Meadowlands with an easy matchup to start the season. The Giants, led by first-year coach Joe Judge, wield a young, unproven arm in Daniel Jones, one that did not prove particularly effective in 2019 — aside from a few blowouts, Jones threw more interceptions than touchdowns. Now he takes on one of last year's best defenses in what looks like a lay up for Pittsburgh.
For New York there are simply too many moving pieces. The unit taking the field Sunday has little resemblance to the one that wrapped up the 2019 season. While the skill position players will be healthy for the first time in Jones' short career, a changing offensive line, new coach, and a defense that looks like it was drafted in Madden Franchise mode. With a shortened preseason, it is difficult to imagine this team developing the chemistry to take on Pittsburgh.
Meanwhile, the Steelers deploy a healthy future Hall of Famer in Ben Roethlisberger, whose return should spark the offense after a miserly 2019. If James Conner, Juju Smith-Schuster, and Diontae Johnson can get going early, this game should be finished long before the whistle blows.
The spread opens at -5.5 in favor of Pittsburgh. The Steelers should have no difficulty scoring, so the question comes down to: can New York keep up? This is not a game that will come down to a final Hail Mary; expect Pittsburgh to win by multiple scores. You can bet with confidence the spread will be more than covered.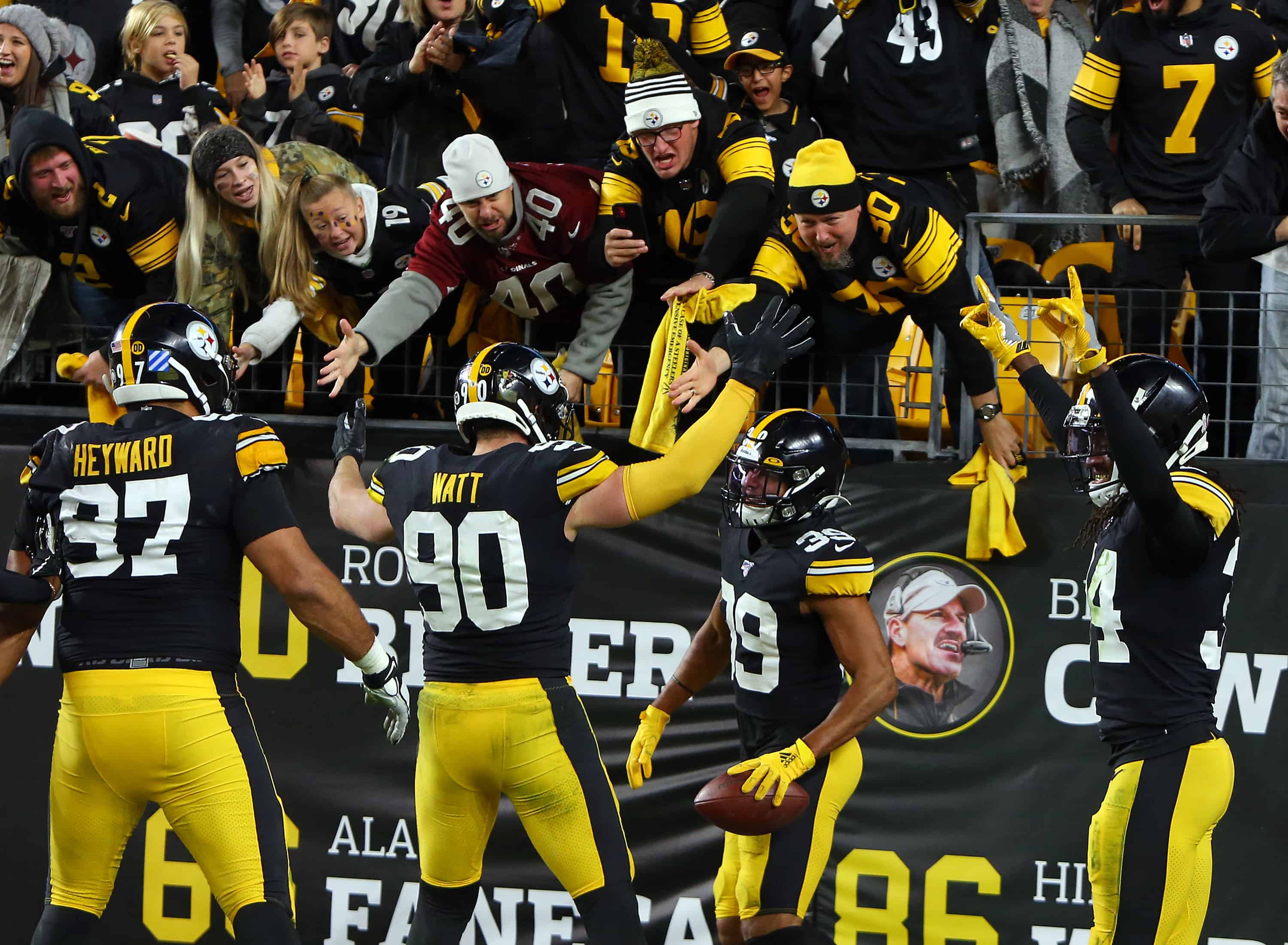 A 47.5 Over/Under is a bold line to set, given that Pittsburgh rarely hit that line a year ago. With Duck Hodges and Mason Rudolph warming the bench, Vegas must be expecting Roethlisberger to bolster the point total of this matchup. Interestingly, while Pittsburgh struggled to put points on the board, New York actually exceeded a 47.5 Over/Under in a majority of games last season. Importantly, their opponent covered plenty of that margin most of those games, with the Giants finishing at 4-12. Based on last season's matchups, New York has significant difficulty scoring against remotely talented defenses. Ultimately, a bet for the Over is a bet that Roethlisberger & Co. are firing on enough cylinders to score 28+ points. After Mahomes' performance on Thursday, that figure is a tall order, albeit not an impossible one. This will be close, but the Giants' messy roster and Pittsburgh's need to warm up the engine makes the Under the safer bet.
Featured Image via Alex Trautwig/Getty Images