We've finished with the Yahoo rankings, covering rounds 1-5 here and the rest of the rounds here.  Hopefully you Yahoo players have found them helpful because it's time to move on to the ESPN rankings. In general, in my ten years of playing fantasy football I've found myself agreeing with ESPN more. I tend to prefer their rankings. Whether that holds true or not for 2021 remains to be seen. The article after reviewing ESPN rankings will be comparing ESPN to Yahoo and finding major differences there. Stay tuned for that!
Latest ESPN Rankings (as of June 22nd). PPR. Assuming a 12 team league.
(Data taken from FantasyPros.com, PPR.
Round One Rankings
No one really. Derrick Henry being number five behind Alvin Kamara and Saquon Barkley especially seems a little suspect. But in a full point PPR it makes sense. Barkley had 91 catches his rookie year while Kamara has had 81 catches three years (that's a fun fact) and 83 once. Henry's highest catch total was in 2020 with 31. Right off the bat, he's 50 points down from Kamara and 60 from Barkley, and his running alone doesn't really make up for that. 
Jonathan Taylor at seven in a full PPR also gives me a little pause, but in terms of pure running talent the only guy behind him that compares is Nick Chubb. Both have a similar situation where they probably aren't catching many passes because they both have a partner running back that specializes in that very thing, but Taylor caught 36 balls compared to Chubbs 16. 36 ain't bad, and as long as Taylor gets 90% of the rushing touches, seventh pick is fine.
Round Two Rankings
Cam Akers, 15th overall. Verdict: Too High
It's a very similar spot to the Yahoo ranking, and I have similar thoughts. Akers was a playoff beast, but we've yet to see that in the regular season, where he was rather pedestrian. The "ride the hot hand" approach that the Los Angeles Rams love to run doesn't bode for Akers well as an every week starter, and Akers caught just 11 passes in the regular season, and even in the playoffs where he played great he caught only three. In full point PPR he needs to run like the wind to make up for that total lack of pass catching, and there's not near enough evidence to assume he can do that for you to spend your second pick on him.
Najee Harris, 18th overall. Verdict: Too High
In my Yahoo article, I thought 25th was debatably too high. Now you're moving Harris up a round? Harris, and rookie RB's in general just contain so much risk. Not only that, but RB 13 or maybe a little higher is basically Harris' ceiling, while his floor is just so much lower. Take Clyde-Edwards Helaire as a cautionary tale. Missing on a second round pick could easily kill your fantasy season, and there just isn't a reason to go for Harris this hard.
In terms of PPR specifically, Harris showed pass catching chops for sure, pulling down 43 balls at Alabama last year, just five shy of Travis Etienne who's pass catching is a major strength.
My only real problem with Harris is we can't be 100% sure of his opportunity or the quality of his touches with the Pittsburgh Steelers, and that much doubt really makes me nervous drafting him so high. There are safer options like D'Andre Swift, Antonio Gibson and Miles Sanders still on the board here.
Round Three Rankings
Terry McLaurin, 27th overall. Verdict: Too High
I'm not terribly opposed to McLaurin at this spot, but there are a couple notable receivers he is currently ranked over that seem like mistakes to me. McLaurin has a lot to like about him. He's obviously supremely talented, and he doesn't face much in the way of competition in Washington. His usage increased dramatically from year one to year two as well, and another increase could be in line as he develops and the offense and coaches around him understand how to utilize him better.
There are also a lot of downsides that he has that other WR's around him don't. First off, we don't know who his QB is going to be. Even if we did, if we are being 100% honest neither option is THAT attractive. Taylor Heinecke was a nice story, but in terms of someone who is going to get the ball to McLaurin can he be trusted? I certainly haven't seen enough.
The better option of the two is Ryan Fitzpatrick who has presided over some ridiculous WR seasons, most notably from Brandon Marshall. If Fitzpatrick likes you, he will force feed that ball to you for as much as you can stand. The only problem with Fitzpatrick is, he's a 39 year old journeyman. We haven't seen Fitztragic in awhile, but unless you think he's somehow just grown out of that 17 seasons in, Fitztragic is still lurking in there somewhere ready to come out. That could easily spell doom for McLaurin, and at this spot you are asking McLaurin to be a bona fide WR 1, which he's never been before.
Too many questions
Beyond the QB stuff though, let's not forget McLaurin was only WR 23 last year. That's not bad of course, but drafting him as a top 12 WR after last season is betting a lot on a murky QB situation. McLaurin also doesn't really catch with the same volume some other guys around him do. Guys like Keenan Allen, who averages 100 balls caught when he's healthy, or Allen Robinson who's also averaging 100 catches exactly the past two seasons. McLaurin had 58 his rookie year, which is fine for a rookie, and 87 in year two. Again, that's not a bad mark, but for a WR 1 in a PPR that's not great either.
Round 4 Rankings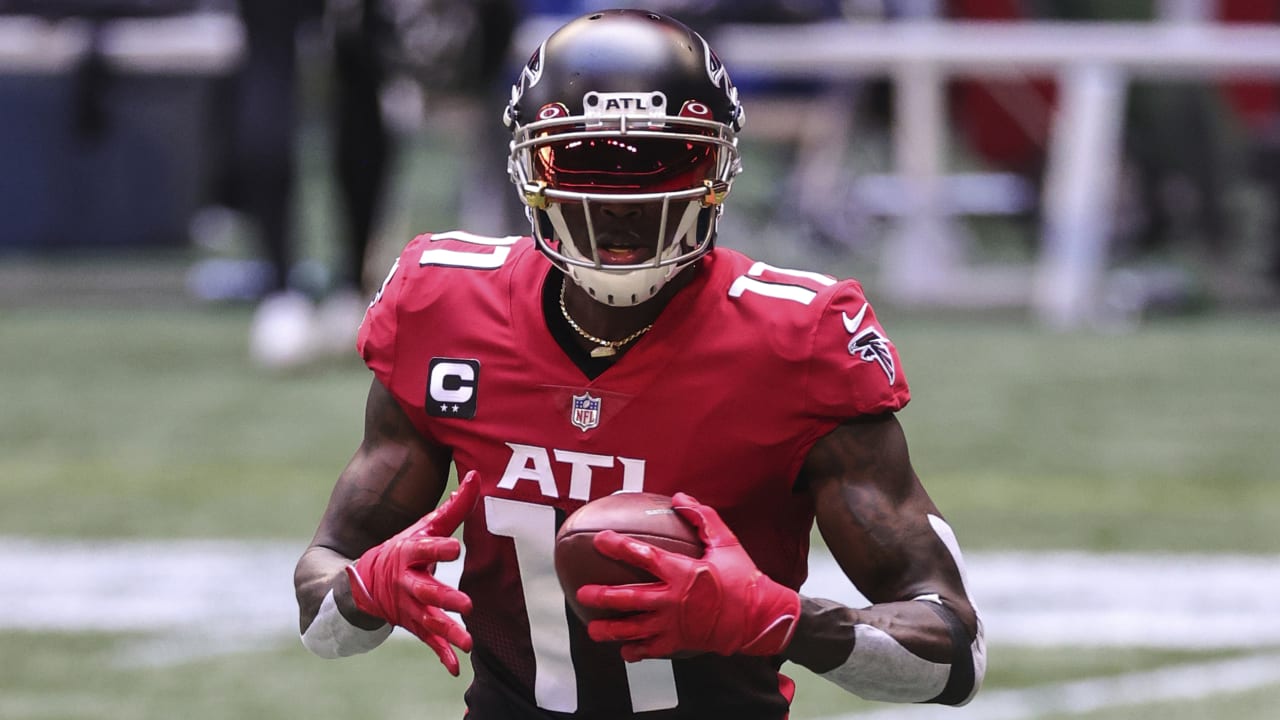 Julio Jones, 41st overall. Verdict: Too Low
Essentially the same place as the Yahoo ranking, and here are the same thoughts. Julio Jones is a generational talent, goes to a good offense and when healthy catches a ton of balls. That's a good recipe for success. He's got an incredibly high ceiling, and a pretty high floor if he stays healthy. That is a big "if" of course, but besides two of his 10 seasons he's been remarkably consistent in terms of games played. I'd take Julio over names like Amari Cooper, McLaurin and Mike Evans, who are all ranked above him, sometimes significantly.
Chris Godwin, 44th overall. Verdict: Too Low
Godwin had a very subpar season last year, but that was mostly due to injury. Godwin is very good and on one of the best two offenses in the league. His skill set also leads to more catches between the 20's versus fellow teammate Mike Evans, and that means a lot in PPR. Ever since Godwin burst onto the scene, Evans has gotten 67 catches and 70 catches. Godwin got 86 (in 14 games) that first year, and 65 last year in just 12 games played.
A healthy Godwin and another year to mesh with Tom Brady could mean great things. The negative for Godwin is the same as all the other Tampa Bay Buccaneers receivers, in that there are so many mouths to feed. Considering that, there's not really much reason to assume Mike Evans will perform 10 spots better. Evans might get more touchdowns, but Godwin will command the catches and yards, and in PPR that's probably going to be more valuable.
Round 5 Rankings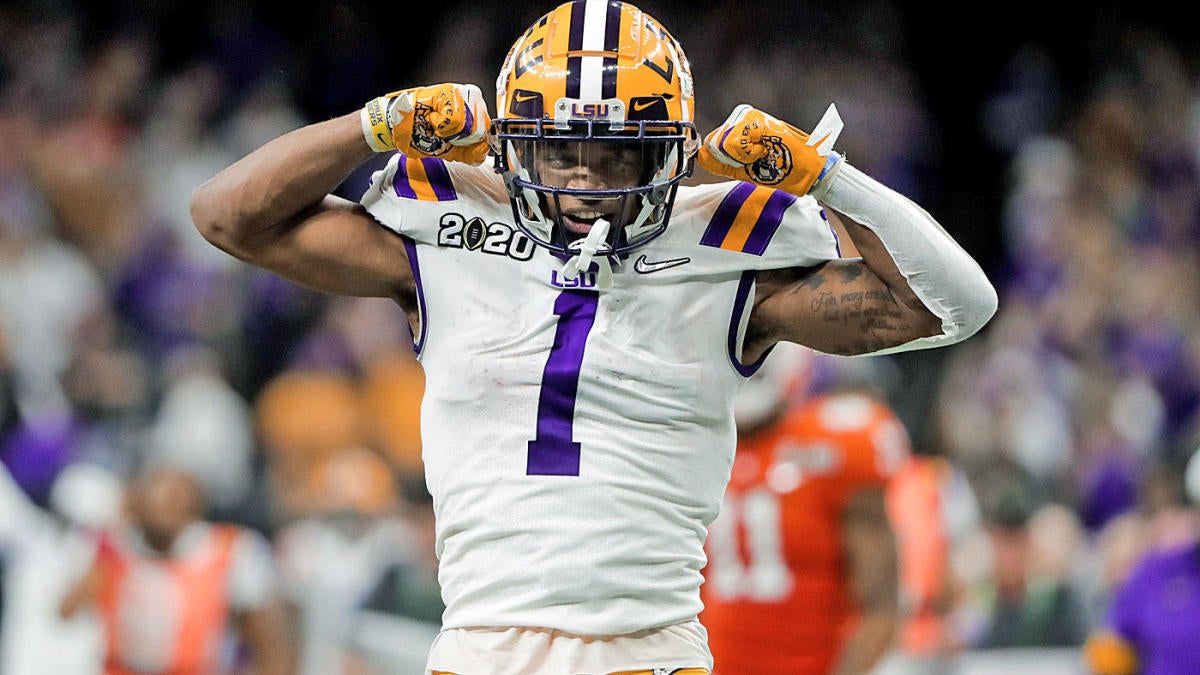 Ja'Marr Chase, 51st overall. Verdict: Too High
I know Chase is one of the best receiving prospects to come out in a while, but I'm hesitant to consider him the 1st Bengal wide receiver off the board. Tyler Boyd has been a steady producer for three years now, and Tee Higgins is coming off a great rookie year. The talent and chemistry Chase and Joe Burrows have is tantalizing, but round five is too high for what could be the third receiver on the team. You're still drafting a WR 2 or flex here, and Chase is not only risky, but realistically what are the chances he blows up? They've got too many mouths to feed on offense for any Bengal receiver to hit that WR 1 status, so Chase has got fairly high risk and fairly low upside for this spot.
Patrick Mahomes, 55th overall. Verdict: Too Low
One of the biggest disconnects between ESPN and Yahoo rankings are found in the quarterback position. Yahoo tends to rate them quite high, with the top QBs often going in the third round or on very rare occasions even earlier. While I tend to wait on a quarterback, as it is usually easier to find one playable quarterback than five playable wide receivers and running backs, even for me this is too low for Patrick Mahomes. Mahomes' floor and ceiling are as high as it can be for fantasy players. The only thing that will stop him from being a top five fantasy quarterback is injury, and he has "QB 1 by a country mile" type ceiling.
In two of the three years he's played so far he's been first in PPG, and the other year he was sixth (fifth if you don't count Matthew Stafford who only played eight games). He's incredibly talented, with an incredible offense and an incredible offensive coach. There is zero risk with him, and so much reward, and that makes round five way too low for Mahomes.
Honorable Mentions:
Odell Beckham Jr. has WR 1 potential while being drafted as WR 25. However, there's no guarantee that the same guy we saw in New York is even still in OBJ's body, and he certainly hasn't shown it yet in Cleveland. Combined with multiple injuries, and this is a fine place for him honestly. Maybe a little higher, but not much.
I love Austin Ekeler, and operating at 100% he is well worth the eighth overall pick. The problem with Ekeler is health. He's a smaller guy, and he's been through many injuries before. There is simply too much risk here for me to take him, but I don't necessarily think he should be ranked much lower. If you get a healthy Ekeler in a PPR he could easily be a top three back.