In the last two weeks of NFL regular season action, we are in for all sorts of surprises. With more film on opponents and new motivations for finding ways to win, the last two weeks could shake out to be very interesting. In Week 15 my game predictions went 11-5 while my spread predictions were far less inspiring. Instead of looking at all of them, I chose 4 spreads I'm taking this week. Here's how to make some easy money after all that holiday spending with my NFL Week 16 predictions:
Locks
Cardinals -5
Browns -10
Broncos +3.5
Washington -1
Buccaneers (9-5) @ Lions (5-9)
Spread: Buccaneers -10
Prediction: Buccaneers 33-24
Tom Brady is coming back to Earth and Twitter is calling for Bruce Arian's head. This team is good and likely to make the playoffs, but how far can they go? After getting smacked around by the Titans a week ago, Detroit is probably looking at more of the same this week. Matthew Stafford has another week to get healthy, but the Lions have issues across the board and Tampa Bay will take advantage.
49ers (5-9) @ Cardinals (8-6)
Spread: Cardinals -5
Prediction: Cardinals 26-17
Week 1 seems like a lifetime ago and that's when these two last met. A lot has changed since then, but I don't think the results do. Josh Rosen might make an appearance this week, but it's more likely he gets snaps in Week 17. Even if he did, he's not particularly good and won't make a difference. The 49ers are dealing with poor QB play and it's holding them back. Shanahan is a genius and the run game could carry them, but I think the Cards take the win in the desert.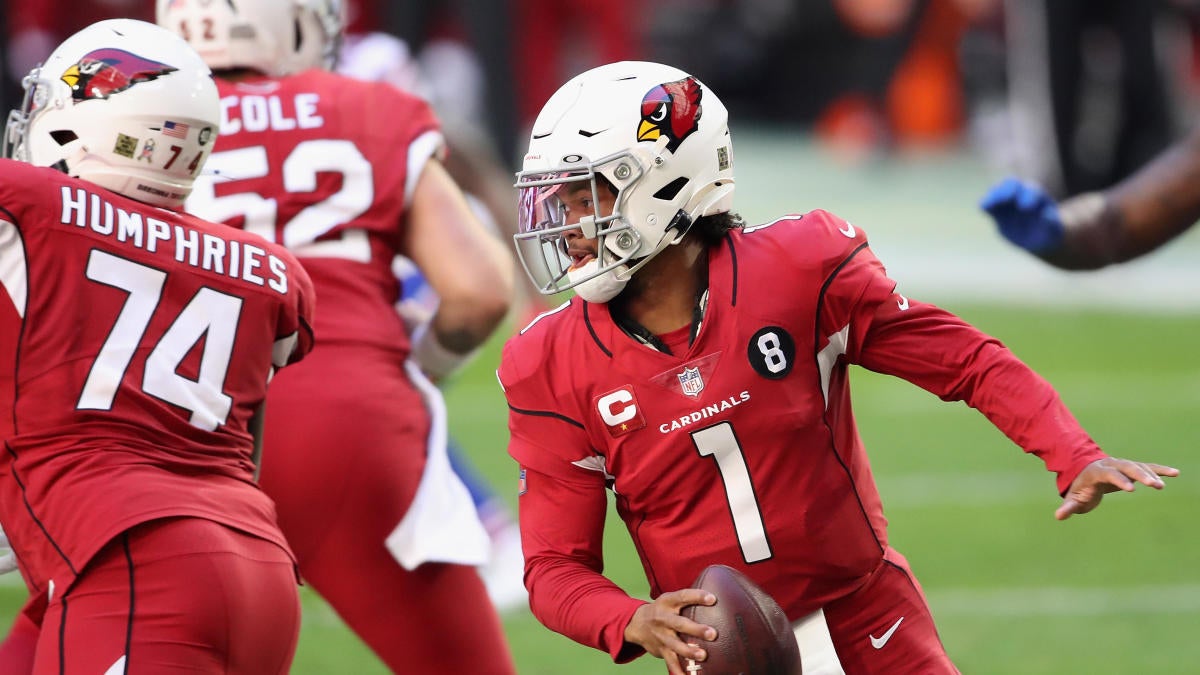 Dolphins (9-5) @ Raiders (7-7)
Spread: Dolphins -3
Prediction: Raiders 30-27
The Dolphins have an excellent defense but an uninspired offense. The Raiders have a solid offense and a very bad defense. Miami is the better team, but the Raiders are looking to get above .500 and Mariota provides an extra threat with his running ability. His deep ball accuracy is still a concern as he overthrew a wide open Agholor at least twice in last week's loss to the Chargers, but he can come out and beat this Miami team. I live for the drama and the thought of a Hawai'i QB Bowl is entertaining as Hell.
Giants (5-9) @ Ravens (9-5)
Spread: Ravens -10.5
Prediction: Ravens 26-17
The Ravens might not be the explosive powerhouse they were last year, but the overly safe Colt McCoy-led Giants don't stand a chance. I think they perform mildly better than last week, but the Ravens are fighting to get back into playoff position in a must-win game. The Ravens will have some questionable playcalls and the Giants will have a few spoilery surprises, but the end is the same result.
Bengals (3-10-1) @ Texans (4-10)
Spread: Texans -7.5
Prediction: Texans 27-21
The Bengals ruined everyone's parlays last week with an upset over the Steelers, but in a matchup of two bad teams, I think the team with Deshaun Watson has a better chance. The Texans are relying on literal practice squad receivers while the Bengals offensive line should never play for an NFL team again. No one but diehard fans will be watching this one so I'll tell you what happens: a lot of bad football, some cool throws by Watson, an INT or two, and the Texans win.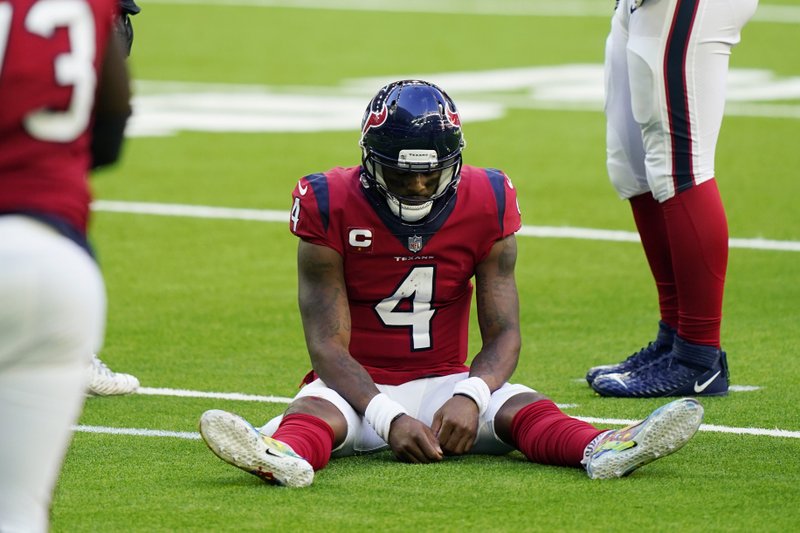 Bears (7-7) @ Jaguars (1-13)
Spread: Bears -7.5
Prediction: Bears 24-14
Honestly, I think the Jaguars could steal this game. The only reason the Jets won last week is because the NFL told them they had to make their tank look less obvious and now they have to answer for the god-awful Minshew Florida Man look. What's worse is that Minshew isn't even starting this week as the Jaguars further their effort to solidify the first overall pick. If Minshew started, I would have picked the Jaguars to win, but they are electing to start the inferior QB. Jets need to take notes about tanking.
Falcons (4-10) @ Chiefs (13-1)
Spread: Chiefs -10.5
Prediction: Chiefs 37-24
Patrick Mahomes is tearing everyone a new one even on his off days. There are some issues I think he needs to clean up, namely forcing passes into coverage that picked off, but that boldness is also part of what makes him great. It's a balancing act. Thankfully, it won't matter against the Falcons defense, who is more like a strainer trying to retain water. Matty Ice gives us a few nice throws but I suspect they all take place in the 1st and 4th quarter.
Browns (10-4) @ Jets (1-13)
Spread: Browns -10
Prediction: Browns 30-14
The Jets are still the worst team in football despite a surprise win over the Rams in Week 15. Some key sacks and blocked punts as well as some beneficial penalties resulted in their first win of the season. Going 0-16 is incredibly difficult, but it's amazing that two teams still only have 1 win under their belt and probably won't win again. The Browns are legitimate contenders, though I'm still not sold on Baker Mayfield as an elite QB. They're going to try and put down the upstarts and maintain good playoff position.
Colts (10-4) @ Steelers (11-3)
Spread: Colts -1
Prediction: Steelers 22-17
The Colts are going to be down their two starting tackles and TJ Watt is going to feast. Both teams are in the middle of their own streak, with the Colts trying to win 4 and the Steelers trying to avoid losing 4. The Steelers breaking their streak is more likely and with Indianapolis's injuries, I think the Steelers attempt a return to form at home this week.
Broncos (5-9) @ Chargers (5-9)
Spread: Chargers -3.5
Prediction: Broncos 28-26
I kept telling myself that the Chargers were underrated and that Justin Herbert could win a game by himself. Every week I was disappointed by poor coaching and even poorer defense. The Broncos take this one because they have superior talent on their team minus the quarterback position and they don't have Anthony Lynn running the team.
Panthers (4-10) @ Washington (6-8)
Spread: Washington -1
Prediction: Washington 21-17
Honestly I expect a bit of a slopfest. Washington will be without their top wideout and both Alex Smith and Dwayne Haskins are not good options at the most important spot on the field. Cam Sims and Logan Thomas are going to get all the looks and if Antonio Gibson is healthy enough to play, he might get more touches than he otherwise would.
Eagles (4-9-1) @ Cowboys (5-9)
Spread: Eagles -2.5
Prediction: Eagles 33-30
This should be an actually entertaining matchup if only because of the rivalry and because Jalen Hurts makes the Eagles relevant again. Both of these teams mathematically have a shot at the playoffs right now, but only because the division leader is Washington with a wild 6 wins. If Washington loses out and the Eagles or Cowboys win the rest of the way, they have a chance. They'll be competing for pride and a slim chance at the playoffs.
Rams (9-5) @ Seahawks (10-4)
Spread: Seahawks -1
Prediction: Seahawks 24-23
The Rams and Jared Goff let the Jets beat them because the NFL office told them to lose. And because of costly penalties. The early 2 yard runs and 4 yard passes don't help move the sticks either. Blocked punts also lead to easy points. Basically everything that could go wrong, did. I think they clean it up a little bit better here, but the inefficiency issues that plagued this team is still present. McVay will try to scheme better looks, but the Seahawks will try to outpace them at home, and I think they do just enough to win.
Titans (10-4) @ Packers (11-3)
Spread: Packers -3.5
Prediction: Packers 33-30
This game is hopefully the best of the week. Two elite teams face off with homefield advantage on the line and have been playing well recently. With below freezing temperatures at night, the Frozen Tundra of Green Bay should see plenty of Derrick Henry and Aaron Jones. That being said, I also expect Rodgers and Tannehill to toss plenty of touchdowns themselves. It should be a lot of fun but at home, in the freezing cold, I'm picking the Packers to win but not surprised if the Titans actually take it home.
Bills (11-3) @ Patriots (6-8)
Spread: Bills -7.5
Prediction: Bills 27-17
The Bills have finally stepped out from the shadow of Bill Belichick and the Patriots. The dynasty is no more and Buffalo is establishing themselves as the best team in the AFC East. Time will tell how long-term this becomes, but for at least this year, Josh Allen and the Bills will go into the playoffs with the division lead. The Patriots at home will put up a fight and play spoiler, but it won't be enough. The defense is not the lockdown unit it was last year and they have no offensive explosion against teams not named the Chargers. Bills win and feel good about it the whole time.