Scoring totals are bound to go down across the NFL, as windy, rainy, and cold conditions (I'm looking at you, Cleveland) make it more difficult to move the ball and teams obtain more film on their opponents.  In Week 10 I was feeling myself, predicting the winners of games for a record of 11-3. My total since this column began is now 47-24. I should probably just retire, but there's more to see and money to be made. Here's the Week 11 Predictions and Storylines:
Cardinals (6-3) @ Seahawks (6-3)
Spread: Seahawks -3.5
Prediction: Seahawks 31-30
In all honesty, the Cardinals have won my heart. Kyler Murray is fun to watch and with DeAndre Hopkins catching incredible Hail Mary passes, it's all the more reason to stay locked in. The last time these two teams met, it was a classic finish and the Cards are looking like the desert-version of the Seahawks. They're constantly in close games and typically finding ways to win. The Seahawks, though, are back at home this time around and I think they pull out the close one.
Titans (6-3) @ Ravens (6-3)
Spread: Ravens -6.5
Prediction: Ravens 24-21
How the mighty have fallen. Both teams are struggling in recent weeks, though for generally different reasons. The Ravens' offense is becoming predictable and ineffective while the Titans defense continues to get steamrolled. It doesn't help when Tennessee's star receiver drops bombs or the special teams unit gives away free points. The Ravens are a more complete team even if they don't have the offensive weapons that Tennessee has. The Patriots ran all over Baltimore last week, giving Tennessee a game plan to follow. But that defense is basically
Lions (4-5) @ Panthers (3-7)
Spread: Panthers -3
Prediction: Panthers 24-17
In general, both the Lions and Panthers are losing to good teams and beating the bad teams (except they both have random Cardinals win)- the epitome of a mediocre team. This is honestly a toss up style of game, but I give the home team the edge here. The Panthers are coming off a bad loss to the Buccaneers but a surprisingly close one to the Chiefs two weeks ago. The Panthers are owed a win here and Patricia's poorly-coached team is a good one to get back on track.
Eagles (3-5-1) @ Browns (6-3)
Spread: Browns -3.5
Prediction: Browns 17-10
Cleveland is full of bad jokes, bad weather, and bad luck. The past two games at Cleveland have been so wet and windy, any punchline I have would just be nasty. The Eagles have worse luck though and they aren't beating a solid Browns team. Philadelphia fans can continue to boo and scream about everything under the sun but the team is just injury prone. Pederson and Foles sold their souls for one Super Bowl and faced the consequences ever since. Pity the Eagles, but don't bet on them.
Patriots (4-5) @ Texans (2-7)
Spread: Patriots -2.5
Prediction: Patriots 22-20
I want to pick the Texans. I want Deshaun Watson to wreck the Patriots defense before Houston trades away James Harden and leaves Watson as the only star in the city. While Houston's offense has been decent and exploited weaknesses, it's defense is atrocious. The Patriots are generally the opposite, but the defense has gotten worse over the weeks- not better. This should be a pretty decent game to watch and I'm hoping for some more schemed Newton runs. I think the Patriots are better on the whole, so they pull it out at the end.
Steelers (9-0) @ Jaguars (1-8)
Spread: Steelers -10.5
Prediction: Steelers 27-20
The Steelers are trying to lose a game but their schedule is pretty soft at the moment. Jacksonville has kept games competitive this season, despite their one win season. This Steelers defense is too good for Jacksonville, though, and forces a few turnovers. The Steelers have been inconsistent to a degree, sometimes unable to move the ball on offense when things aren't clicking as they should. I think Jacksonville sticks to their run game and keeps it close, ultimately being too far behind in the first half for a complete comeback.
Falcons (3-6) @ Saints (7-2)
Spread: Saints -5
Prediction: Saints 30-20
The Falcons are likely without Ridley again this week, further limiting their offensive options. In all honesty, it probably doesn't matter how good their offense is because this defense cannot win games. Coming off a bye will help, but the Saints are the superior team in all phases of the game. With Jameis Winston at QB, this team should be slinging the ball around. I'm hoping Emmanuel Sanders and Trequan Smith are healthy enough for deep shots while Michael Thomas and Alvin Kamara serve as true underneath options instead of primary looks. I think Jameis is still QB1 and they beat their division rival at home.
Bengals (2-6-1) @ Washington (2-7)
Spread: Washington -1
Prediction: Bengals 26-20
The Bengals under Joe Burrow have been a model of inconsistency. Against the top tier defenses of the Steelers and Ravens, Cincinnati scored a total of 13 points. Against the other top defense of the Colts, the Bengals jumped out to 24 points before only scoring 3 the entire second half. The Washington defense is more comparable to the Eagles or Browns, so the Bengals should put up some points. The biggest concern is the Bengals defense trying to survive against Terry McClaurin and Antonio Gibson. However, with Gibson criminally underused and Alex Smith being the least aggressive QB behind a spotty offensive line, I think Cincy gets the upset.
Dolphins (6-3) @ Broncos (3-6)
Spread: Dolphins -3.5
Prediction: Dolphins 30-13
Drew Lock is the starter for the Broncos. The backups are worse than Drew Lock. The Dolphins defense has become one of the best in the league. Dolphins by a million.
Jets (0-9) @ Chargers (2-7)
Spread: Chargers -8.5
Prediction: Chargers 26-12
Adam Gase nearly took his team out of pole position for Trevor Lawrence with his narrow loss to the Patriots. I think he's more careful this week and makes more questionable offensive decisions to prevent scoring too many points. Justin Herbert is also channelling his inner varsity letterman jacket-wearing swagger with the new haircut and should gain some superpowers this week. Kalen Ballage left Miami and looks like a different player, being named the starter this week. The Chargers get a long overdue win. Even if it is against the Jets.
Packers (7-2) @ Colts (6-3)
Spread: Colts -2.5
Prediction: Packers 24-21
This is a great matchup, but the last time the Colts played a strong offense with a weak defense, they crushed them. Looking at you Tennessee. Still, I'm rolling with the team that is 3rd in ppg and the MVP QB not in Kansas City. The Colts offense is average and while they will take advantage of the Green Bay unit they're pretending is a defense, they might have a hard time being as consistent as Rodgers and Adams. Give me the Packers in a fun matchup.
Cowboys (2-7) @ Vikings (4-5)
Spread: Vikings -7
Prediction: Vikings 32-17
Another week, another Cowboys loss. And another: "I miss Dak." If the Cowboys don't resign Dak Prescott this offseason to a massive contract… I guess that's fine because nobody likes Jerry Jones and the Cowboys anyway. I just want Dak. Even with Dak, Dalvin Cook is going to go off. Again. Justin Jefferson is already an elite receiver too, so give this one to the Vikings in an easy matchup.
Chiefs (8-1) @ Raiders (6-3)
Spread: Chiefs -6.5
Prediction: Chiefs 34-24
Revenge of the Chiefs. Mahomes Strikes Back. Kill Carr Vol. 2. The Count (QB) of Kansas City. Kansas City: The Hard Goodbye. A Song of Bombs & Passes. Return of Mahomes. The Quarterbacker. Okay, that last one was a stretch. But this is a revenge game of the highest order. The Raiders are 8th in points per game and Derek Carr has only thrown 2 interceptions this season while currently owning the 9th best QBR. This offense is potent and will score on the Chiefs, but the Chiefs have probably had some things cooking for a few weeks. Andy Reid has dropped hints that he is not happy with the Raiders, so I'm excited to see what he has up his sleeve. Chiefs slaughter the Raiders.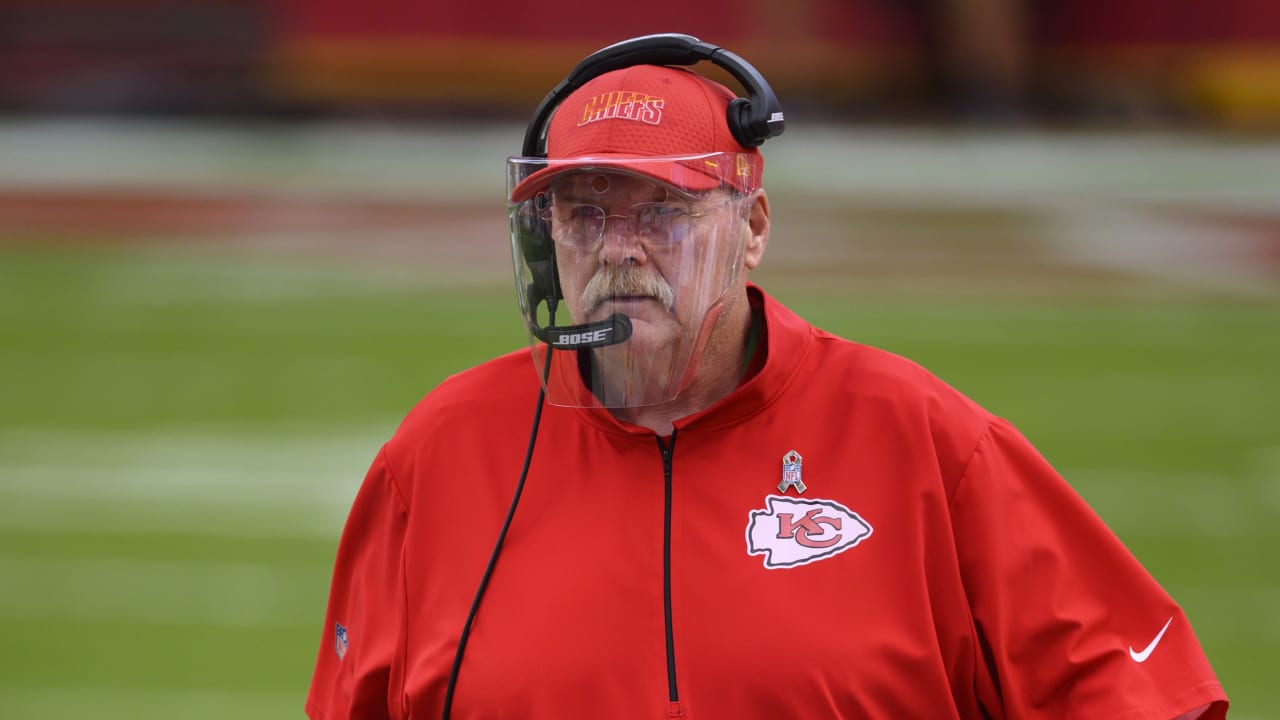 Rams (6-3) @ Buccaneers (7-3)
Spread: Buccaneers -3.5
Prediction: Buccaneers 24-20
The Rams have probably the best defense in the NFL, but the Buccaneers also have an elite unit. The biggest difference in this game, besides Aaron Donald, is that the Bucs have a slightly better offense. After getting embarrassed by the Saints in Week 9, Tom Brady and the team fired back at Carolina for 46 points and Brady produced a total .6 EPA/play. The Rams won't be as easy, probably punishing Brady for attempting and missing so many deep throws to Mike Evans. But I usually give home teams the edge even though home teams this season don't have a clear advantage. Bucs win a fun one.