In Week 9 I was 10-4, a little redemption for a pitiful Week 8, bringing my total to 36-21. We're getting to the point where Baker Mayfield is in every commercial break and good teams have off nights while bad teams pull off upsets. After the Jets almost pulled off their first win of the season and the Cowboys almost beat the Steelers, we know that anything is possible. Almost anything. The games are only going to get more dramatic and intense as we enter make-or-break territory. Here's my storylines to watch and my NFL Week 10 predictions for every game.
Colts (5-3) @ Titans (6-2)
Spread: Colts -1
Prediction: Titans 21-17
The Colts have historically trounced the Titans in their matchups, even in recent years in which Tennessee had a better record. The teams are completely different now though, which should make this even more of an interesting matchup. It's a solid Thursday night game, and we'll get to see if Tennessee's rebound game against Chicago was legit or if Philip Rivers tears up the Titans' secondary. Personally, I think the Colts are frauds. They're 1-2 against teams with a winning record this year, with the 1 win coming against the Bears. Watch for Derrick Henry's signature prime tIme performance as the Titans win at home.
Buccaneers (6-3) @ Panthers (3-6)
Spread: Buccaneers -5
Prediction: Buccaneers 24-14
Tom Brady is apparently a better QB than Patrick Mahomes, according to PFF. I don't know if I agree with that, but I don't have to believe it. All that matters is the winning record at the end of the day. The ultimate system RB, Christian McCaffrey, might miss Week 10 with a shoulder injury, but the Panthers have been able to score without him. The Buccaneers crushed Carolina in their last matchup this year, and I expect them to do so again. I'm mostly watching to see if Antonio Brown makes an impact or a headline.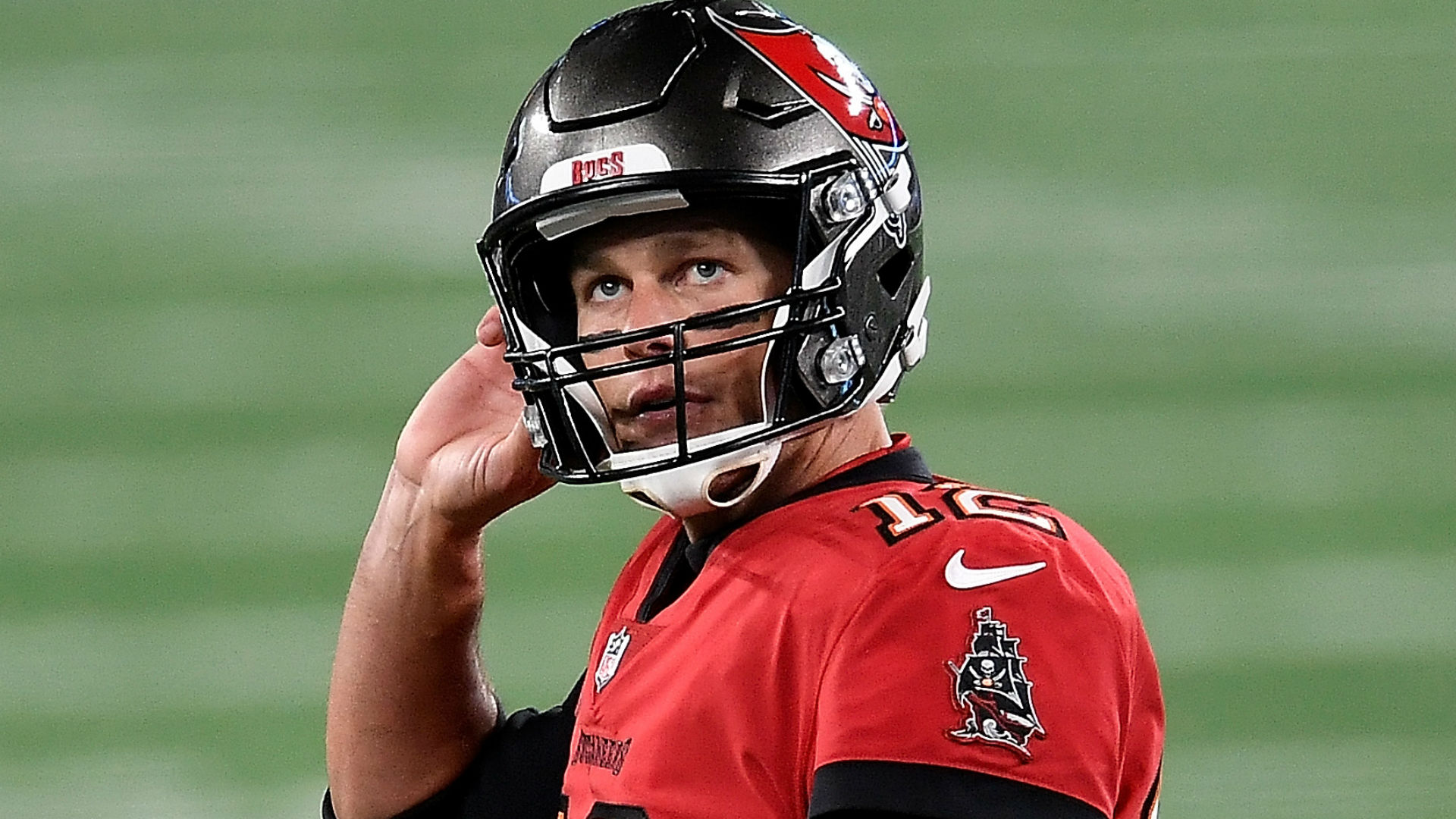 Texans (2-6) @ Browns (5-3)
Spread: Browns -3
Prediction: Browns 24-20
The Browns last outing was a stinker against the Raiders, who are a bottom tier defensive unit. The Texans defense is even worse, though, and everyone is pissed at them for a really suspect firing of their VP of Communications Amy Palcic. Deshaun Watson is a stud, but the organization is a hot mess at the moment. This could be a trap game for the Browns, but the Texans only win so far this season has come against Jacksonville. Baker Mayfield wins this round. Damn you Baker and your increasingly funny commercials.
Washington (2-6) @ Lions (3-5)
Spread: Lions -3.5
Prediction: Lions 24-14
Somebody come get Washington please. The bottom dwellers of the putrid NFC East have gotten their QBs hurt and benched their only future option. I don't know what's worse. Matt Patricia blaming everyone but himself, or Ron Rivera refusing to use the QB that gives them the best chance to win. Actually, I do know. Matt Patricia is the Adam Gase of the NFC, minus the cocaine eyes. He underutilizes talented players and can't get the most out of his roster. That being said, his team is just better than the Football Team.
Jaguars (1-7) @ Packers (6-2)
Spread: Packers -13
Prediction: Packers 34-14
The Jaguars are competing with the Jets for the number one overall draft pick, and I'm sure they will do everything they can to at least get number 2. The Packers, on the other hand, are still gunning for the number 1 seed in the NFC. This is a lopsided matchup if I've ever seen one. I don't usually take the favored team's spread when it's by this big of a margin, but I don't see the Jaguars doing much in this one. Look for the rookie to improve in this outing against a bad defense, although it won't be near enough to win. I'm still interested to see if Green Bay's Smith Brothers will finally have a big game again.
Eagles (3-4-1) @ Giants (2-7)
Spread: Eagles -3.5
Prediction: Eagles 20-17
The last time these two rivals played, it came down to the wire. It was a thrilling game that was still filled with bad football. I don't think Daniel Jones gets another huge run in this one, but I do think he falls on his face in spectacular fashion. The Eagles get Jalen Reagor this time around, so maybe a little more offensive firepower will help keep them a little more consistent. Don't hold your breath, but even at the Giants home field, I think the Eagles get another win, separating themselves from the rest of the trash pile.
Bills (7-2) @ Cardinals (5-3)
Spread: Cardinals -2
Prediction: Cardinals 36-27
The Cardinals have had a really good string of games lately, even though they lost a close one to the surging Dolphins. The Bills have begun to rebound themselves, winning against the hapless Seahawks defense. Josh Allen has looked like a star since getting his receiving corps back at full health, and I don't think that changes against Arizona. Patrick Peterson and Stefon Diggs is a matchup to keep an eye on, but ultimately I think the Bills come down from the high of their Seahawks win. Cardinals cover the spread and Kyler Murray continues to prove the Week 7 version of me wrong.
Broncos (3-5) @ Raiders (5-3)
Spread: Raiders -5
Prediction: Raiders 28-20
The Raiders are inconsistent and like many 5-3 teams, are at a critical junction for the year. Hovering just above .500 is not where you want to be, so it'll be interesting to see how Las Vegas handles a division rival. The Broncos and Drew Lock, winner of my Least Valuable Player award, are also highly inconsistent, winning games in roller coaster fashion. The defense is playing well enough, but Denver is tied for 2nd worst in turnover differential at -7. Hard to win if you keep giving the ball away and can't get takeaways. The Raiders will spread the ball around and score some key touchdowns against a decent defense. Drew Lock will throw at least 1 interception. Game: Raiders.
Chargers (2-6) @ Dolphins (5-3)
Spread: Dolphins -2.5
Prediction: Dolphins 30-27
Finally a battle between the rookie QBs. There was a lot of debate between whether Herbert or Tua should be taken before the other, and so far there isn't a clear winner. Herbert has a beautiful deep ball and Tua Tagovailoa looked a lot better against the Cardinals. Aside from that, the Dolphins defense is blanketing receivers now and making it harder for QBs to find the open guy. Herbert will probably throw a pick in this one, but he'll also make a few wow throws. It'll be back and forth, much like last week for both teams. Fans are going to need a doctor on call and a lot of drinks on hand.
Seahawks (6-2) @ Rams (5-3)
Spread: Rams -2
Prediction: Rams 33-30
Let Russ Cook doesn't work too well if the defense lets every QB also look like a Hall of Famer. The problem isn't the passing, it's the whole letting opponents score whenever they want. Anybody denouncing the passing game's prevalence is ignoring the fact that teams that score the most points usually win. And other teams are scoring points on this Seahawks defense. Jared Goff and the Rams are playing well under the radar and could sneak up on the Seahawks in this one. The Rams are favored because Seattle has no pass rush and I think this becomes another heavy passing game in a dome. Rams win because Aaron Donald is the deciding factor.
49ers (4-5) @ Saints (6-2)
Spread: Saints -10
Prediction: Saints 26-17
The 49ers are filling a roster with guys off the street at this point. The Saints are looking to prove that Drew Brees hasn't lost a step (he has) and can still win (without throwing deep). Kamara is every fantasy league's X Factor and he will again be the difference on Sunday. Kyle Shanahan is going to keep things interesting as he always does, but it doesn't matter if all of your guys are hurt. The constantly improving Saints defense shut down Tom Brady last week and I think they keep that energy here.
Bengals (2-5-1) @ Steelers (8-0)
Spread: Steelers -8
Prediction: Steelers 34-30
The Bengals and Joe Burrow can sling it. When they want to. Which is usually when they're losing. Which is usually always. This week won't be any different as the Steelers will probably continue their winning streak on Sunday. I think it'll be a lot closer than the spread suggests, but I also won't be terrible surprised if I'm wrong. The Bengals defense isn't improving much and the Steelers offense doesn't look to be slowing down even if the defense does. The lowly Cowboys revealed that Pittsburgh is very beatable- just not this week.
Ravens (6-2) @ Patriots (3-5)
Spread: Ravens -7.5
Prediction: Ravens 24-10
The Patriots have fallen from grace. Hard. Their defense looked uncharacteristically atrocious on Monday night, while the Ravens offensive playcalling is getting predictable. Maybe coordinator Greg Roman listens to the doubters a little bit and starts to change things up for Lamar Jackson, and a game against Bill Belichick is a great time to start. I like Lamar. I don't like his offensive weapons outside of Hollywood Brown. Also, let Hollywood get some deep balls. The guy is open 7 days a week downtown.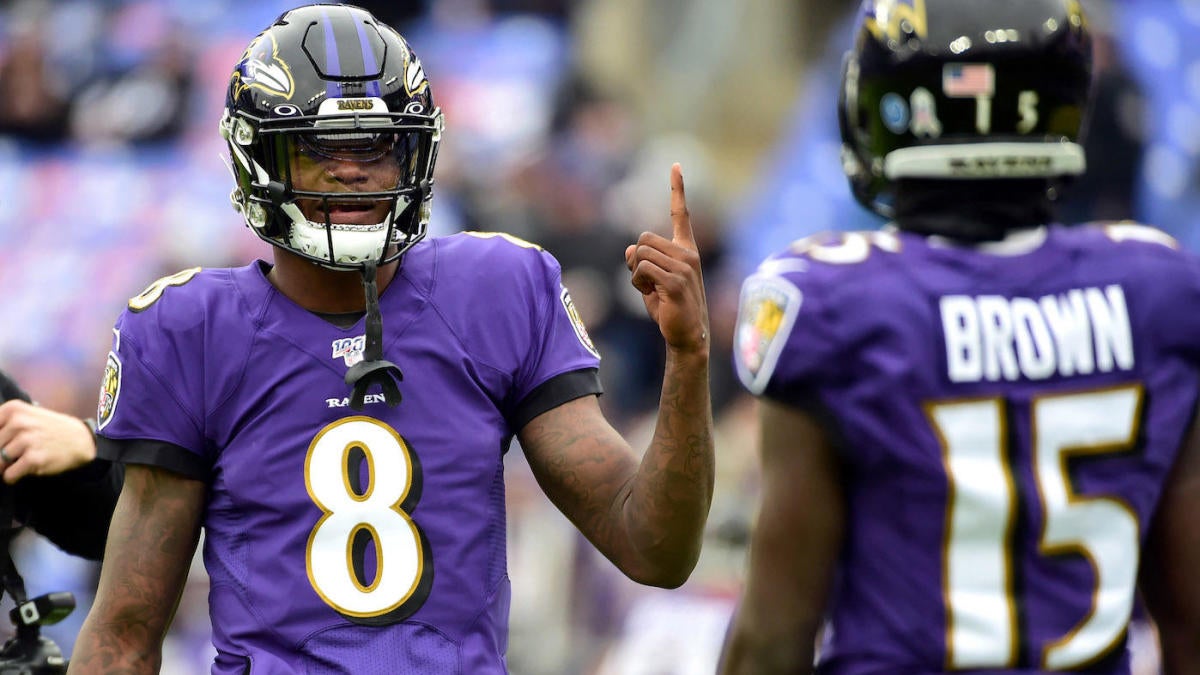 Vikings (2-6) @ Bears (5-3)
Spread: Vikings -2.5
Prediction: Vikings 21-20
I almost want to put the Bears here. Almost. They're on a 3 game losing streak and normally I would say that they were bound to win a game. But opponents are exploiting Chicago's weaknesses and everyone is realizing their start to the season was a fluke. Nick Foles made a deal with the Devil to win a Super Bowl and now he's paying the price. I suppose the Bears are actually. Either way, Dalvin Cook looks like a man on a mission and Mike Zimmer is insistent on running the ball no matter what. I think the Bears defense plays better than last week, but they fall to the Vikings in a close one.