NFL free agency has kicked off in a major way. It's still fairly early and there are a lot of shoes left to drop, but with so many players switching teams the fantasy landscape is already very different. Players like Hunter Henry and Kenny Golladay have been fantasy stalwarts, but are now in totally different situations. Which players have improved their stock on their new teams, and which players aren't fantasy relevant anymore? Let's find out.
Cam Newton (New England Patriots QB)
Cam Newton was not great last year. His throwing numbers were shocking. He threw for just eight touchdowns and had ten interceptions and had just 177 passing yards per game. There were even multiple games where Cam failed to get over 100 yards passing. His arm is clearly not what it used to be, but you could also chalk his failures up to a real lack of weapons on that team. Damien Harris is fine as a running back, but his top receivers for most the year were N'Keal Harry, Jakobi Myers and Damiere Byrd. That's not a list that inspires confidence at all.
A New Arsenal of Weapons
That top receiver room looks completely different now. The Patriots went on a shopping spree in free agency, especially on offense. Hunter Henry and Jonnu Smith are far superior to any tight end options they had last year. Nelson Agholor is coming off a career year for him where he had nearly 900 yards and eight scores. Kendrick Bourne also had his best year last year, and his 667 yards would've been second on the Patriots.
Finally, the ever-steady Julian Edelman should return this year from a knee injury that saw him miss most of 2020. That's five guys that you could reasonably argue are better than the top guy the Patriots trotted out last year. Cam Newton's rushing will always prop up his fantasy productions to a baseline level. With the new weapons in the passing game, that might be all he needs to slide into the QB 1 ranks again.
Chase Edmonds (Arizona Cardinals RB)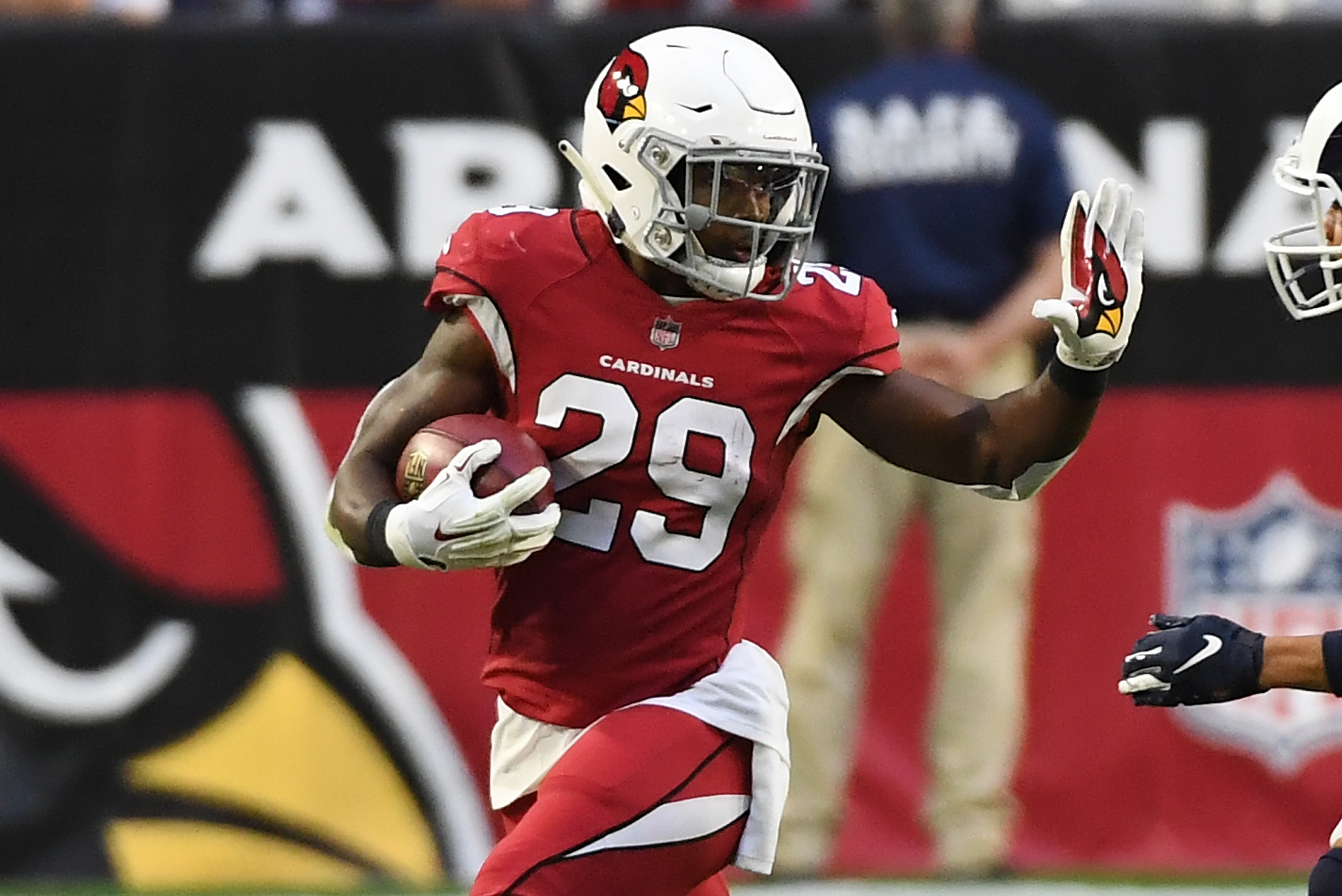 Ding dong, Kenyan Drake is gone. Fantasy guys have been waiting with bated breath for Chase Edmonds to finally get sole control of the starting job. With Drake leaving, this year should be the year. Edmonds has been effective in that change of pace role, and he's been able to bust a ton of huge plays despite his lack of touches. Edmonds was nearly usable for a couple games last year with his rushing and receiving work combined, going for 850 total yards and five total scores. With the projected massive increase in rushes Edmonds should be a playable fantasy running back without a doubt. Right?
Cause For Concern?
The opportunity should be there (of course the Cardinals could draft someone or pick someone up still) but I'm slightly worried about Edmonds. How much of his gaudy statlines (averaged 5.1 yards per carry in 2019 and 4.6 in 2020) are down to just variance? His attempts are still low enough that a couple big games or runs can really skew his numbers. If you look at games where he received double digit carries (three games) he's got one great game, one okay game and one terrible game. Point being, I don't think we know exactly what Chase Edmonds as a lead runner is. You see the games where he goes 8/68 or 5/40 and dream about what he would do if he got 20 carries. Unfortunately, football doesn't work like that in reality.
Still, Edmonds has shown flashes of talent. Now he has the opportunity. Think long and hard about the price you want to pay for Edmonds. After all, he might just cost you a round three pick or higher. His ceiling is high, but so is his bust potential.
Terry McLaurin (Washington Football Team WR)
McLaurin has been a viable wide receiver two years in a row, so projecting a better season could be tough. But the Washington Football Team added veteran gunslinger Ryan Fitzpatrick in free agency and if Fitzpatrick gets the starting job big things could be on the horizon. Fitzpatrick has a tendency to lock on his best receiver and force them the ball for better or for worse. That's McLaurin. Every season Ryan Fitzpatrick started double digit games, one receiver on his team had at least 130 targets (two years the top guy had 128, sue me). That includes a 173 target season for Marshall in 2015. Receivers have had career years with Fitzpatrick. Marshall in 2015, Devante Parker in 2019, Stevie Johnson had three straight years over 1000 yards, and Mike Evans and Desean Jackson had some fantastic games in 2018.
What About McLaurin?
In 2020 McLaurin had 134 targets, 87 catches, 1118 yards and four touchdowns. It may be presumptuous, but if Ryan Fitzpatrick starts the whole year that stat-line is probably McLaurin's floor. That's 200 points in PPR, which will put him in WR 2 status any year. Fitzpatrick has shown that he's going to sling it and sling it deep, which perfectly suits a speedster like McLaurin. Of course, this is all predicated on Fitzpatrick playing, which is no guarantee with playoff hero Taylor Heinicke still around.
T.J. Hockenson (Detroit Lions TE)
It's addition by subtraction for Hockenson, as Golladay and Marvin Jones are off the team. In fact, the only person that caught more than 20 balls last year that remain on the team besides Hockenson is running back D'Andre Swift. Hockenson was already a top tight end in 2020. Now he could be in for a massive increase in targets.
The Lions did replace the departing wide receivers with free agency signings Tyrell Williams, Geronimo Allison and Breshad Perriman. None of them hold a candle to Jones or Golladay though. In addition, I'm not sure how much weight to assign this, but the Lions new coach Dan Campbell was a tight end when he played and has been a tight end coach for most of his career. The teams he's been on have been a mixed bag for tight end success, but it can't hurt Hockenson to have a former TE as his head coach.
Jared Goff?
The only thing that might hold Hockenson back is his quarterback. In Goff's four years of starting, he's only had a usable fantasy tight end once, in 2019 with Tyler Higbee finishing as TE 8. Every other year he hasn't really had a tight end come close to fantasy relevance. To be fair, Hockenson is better than any tight ends he's had. He's also the only established receiver there, although with a new coach and a new QB that might not matter as much. Still, Hockenson will probably be the best receiver on the team, and should receive as many targets as he could dream of. It's not likely he'll go past TE 3 with Darren Waller and Travis Kelce locked in those spots (George Kittle also be returning with a vengeance) but passing or equaling 169 PPR points seems very doable.
Jared Cook (Formerly New Orleans TE, now on the Los Angeles Chargers)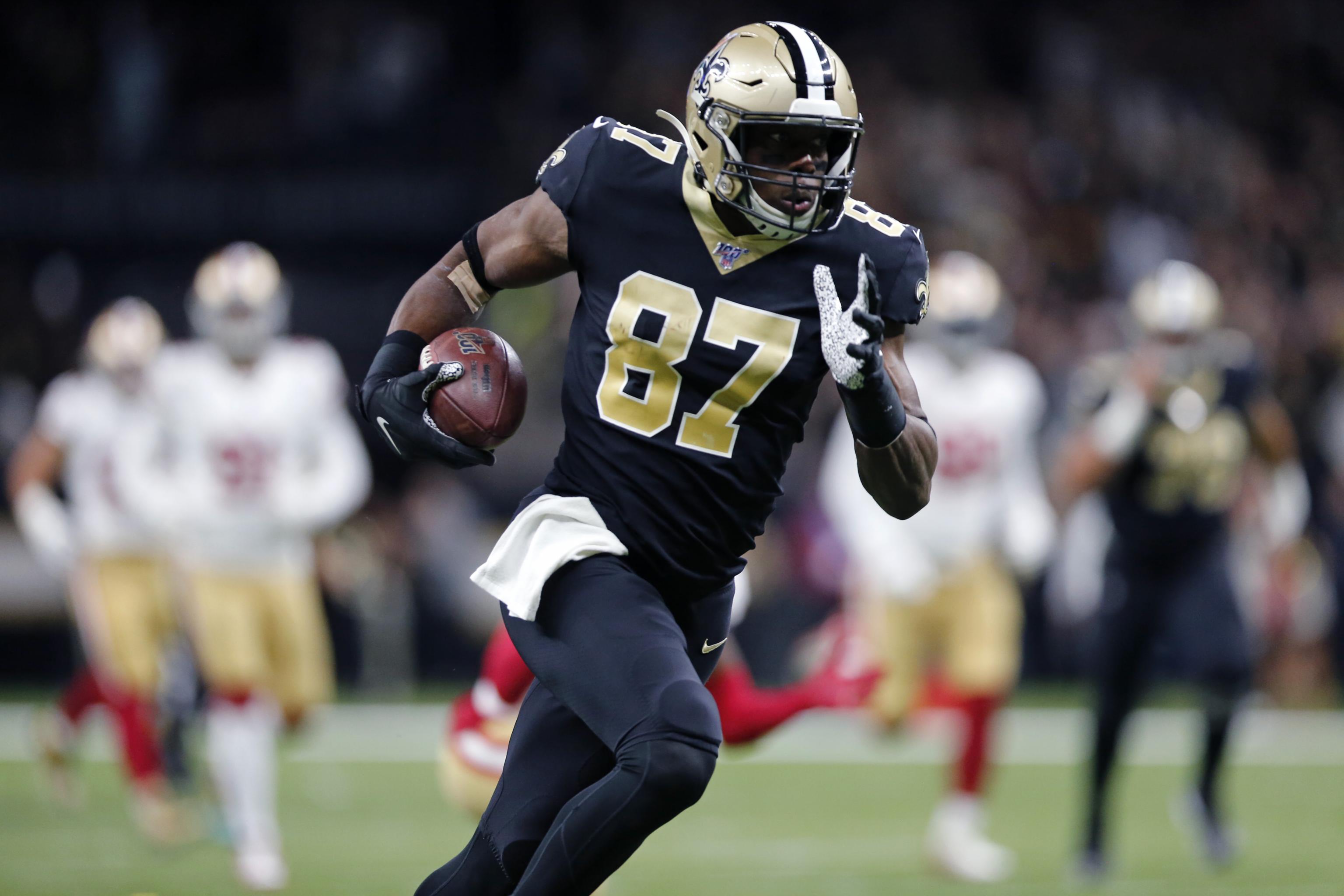 Our first (and only) player on this list to improve in free agency by moving teams, Cook lands in a nice spot with the Chargers. The Chargers have always been a franchise that values the tight end and uses it a lot. Hunter Henry was a top 12 tight end every year that he played except his rookie year, even with him missing multiple games each season. Cook himself is no slouch. He had a down year this year, but was TE 7 in 2019 and TE 5 in 2018.
He is entering his age 34 season, but the best years of his career have been in his 30s. The Chargers like to use the tight end, and are a pass first team with a great young quarterback. The number two receiver position on that team is up for grabs, (it was Henry last year) and being a top two option on a team like the Chargers is a recipe for fantasy success.
Daniel Jones (New York Giants QB)
Matthew Berry's ride-or-die last season (spoiler, he died) Daniel Jones has a chance to be a fantasy starter again this year. The big obvious addition in free agency was Kenny Golladay, which will be the best wide receiver Jones has ever had. Not only that, but Saquon Barkley should return, which will take further pressure off of Daniel Jones and hopefully reopen pass-action plays, which are generally the most efficient pass plays in the NFL.
The Giants also added speedster John Ross, who was only relevant for two games in 2019, but still offers a possible field stretcher that offenses can always use. Even if they aren't that effective their presence alone can help free up space in the secondary. They also signed Kyle Rudolph, a classic tight end that will be a safer option to Evan Engram's boom-or-bust style. The Giants will only drop Golden Tate of their top four pass catchers, and that's hardly a loss.
Offensive Line Woes
While the weapons are retooled and as strong as they've ever been for Daniel Jones, the offensive line (rated 31/32 by PFF) is yet to receive reinforcements. In fact they lost Kevin Zeitler, who was rated their best lineman in 2020. But there is a faint glimmer of hope. Nate Solder has not been as advertised for the Giants, but if he's just fine he'll be an upgrade on the line, and he has the potential to be more. He returns to this unit after opting out of 2020.
Andrew Thomas didn't have a great rookie year, but he's a rookie. The NFL has seen linemen dramatically improve after a rough first year. Finally, the same could apply to Shane Lemieux but his 32.2 PFF grade means anyone could replace him and probably be an upgrade. Considering a lineman will probably be a target of the Giants first pick this unit could be a lot better this year. Finally, Jones showed some rushing ability to get around his miserable line. 30 yards per game is nothing to scoff at. That's three free fantasy points per game.
Honorable Mentions
There are some other names that could see marked improvement in 2021. Carson Wentz could hardly be worse, and he goes to a much better line and Frank Reich, the architect of Wentz's near MVP campaign in 2017. Phillip Lindsay has a chance to have a starring role on the Houston Texans. Mark Ingram is also there and that team looks to be something of a dumpster fire (especially with the Deshuan Watson situation). Still, Phillip Lindsay with 200 carries generally gets over 1000 yards and that's a starting fantasy RB. Matthew Stafford also moves to a superior team. The offensive line is better, the weapons are better than he had in 2020 due to Golladay's injury, and a healthy Desean Jackson is still a premier deep threat.
That's it for the winners of free agency as of 3/22/21. There are still moves that can be made, so more winners may emerge, but that's the names for now. Next week, we examine the losers of the offseason so far.