Ah, the NFL offseason. A magical time where you can have infinite hope for your team (real or fantasy) and the cruel mistress of reality can't sink in. Players move, trades are made, contracts are signed and the NFL looks a lot different than it did last year. Some teams and players improve from the offseason, with reinforcements brought in and critical playmakers gained. Others aren't so lucky. This week we are looking at the losers of free agency so far. Of course, this is purely based on their fantasy worth, not real life. Then again, sometimes those can be one and the same.
New England Pass Catchers
If you read last week's article, you would have seen Cam Newton as the first member of the fantasy free agency winners. Well, winning and losing can be two sides of the same coin. While Newton will benefit from the bolstering of his receiving corps, the corps themselves suffer from A. dramatically increased competition, and B. having their QB be Cam Newton.
New Tight Ends
Hunter Henry and Jonnu Smith are the two big additions, and both were fantasy options last year. They finished in the top 12 in fantasy points per game, but repeating that performance will be tough. Sure the New England Patriots are the masters of two tight end sets, but neither Henry nor Smith are close to Gronkowski, and current Cam Newton isn't comparable to Tom Brady. The top Patriots tight end in 2020 was Ryan Izzo who had all of 20 catches. Henry or Smith alone are fantasy plays, but if both see consistent time neither can be trusted, not with Cam Newton throwing them the ball.
The Wide Receiver Room Got Crowded
Not a single New England pass catcher was a consistent option last year, with Jakobi Myers coming in at WR 58 the closest. Newton threw for just eight touchdowns. Smith literally had that many receiving. Speaking of Myers, he now competes with Kendrick Bourne and Nelson Agholor. Agholor was the closest to being fantasy relevant in 2020, finishing WR 33. Again though, he had as many receiving touchdowns as Cam threw. All five of these guys (plus Julian Edelman) are competing with each other to get whatever Newton puts out in the passing game. Who knows how much that will be. It probably won't be very much. Most likely not enough to support any of these guys being fantasy plays you can count on.
Will Fuller V (Formerly Houston Texans WR, now on the Miami Dolphins)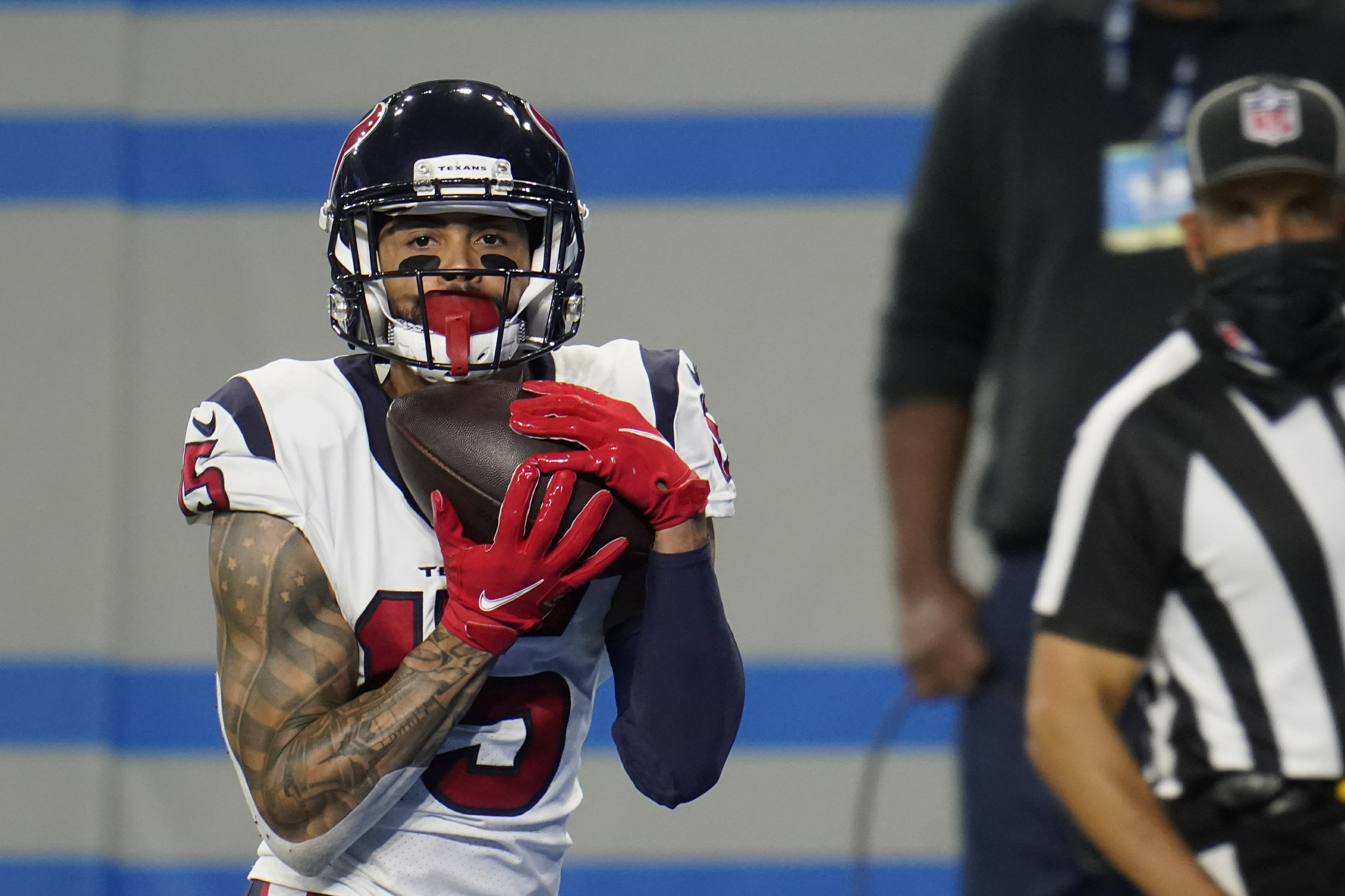 Will Fuller was having a fantastic season before an unfortunate PED suspension shut him down 11 games in. Fuller finally showed off the immense talents he had by staying healthy most of the year, going for 879 yards and eight scores. He ended up WR 10 on a points per game basis, a really impressive feat given the wide receivers he was competing against.
Who's the Trigger Man?
Unfortunately, a repeat performance isn't likely for Fuller. Even assuming he stays healthy (no guarantee at all) his new team has a much worse quarterback. Deshuan Watson is one of the best QBs in the league. Tua Tagovailoa is not, at least not yet. Tua may have piled up the yards in college and shown the willingness and ability to sling it deep, but he hasn't in the NFL. He looked very cautious and risk averse, which won't help his receivers, especially a guy like Fuller. Tua finished 30/35 in yards per attempt and 31/35 in yards per completion, throwing for just 181 yards per game and 1.1 touchdowns. Watson on the other hand, was second in the league with 301 yards per game, and threw a little over two scores per contest.
Competition is Coming
Not only that, but there will be quite a few players competing for (most likely) a lot less targets than his old home in Houston. While he was the clear No. 1 guy on the Texans, with his only competition being Brandin Cooks, in Miami there will be a bit more. Mike Gesicki is a better tight end than his Texans counterparts, Devante Parker is there and the Dolphins project to take a pass catcher with their sixth pick in the draft. Fuller is going to have a lot less capable person throwing him less balls with more competition. That is not a recipe for success.
Josh Jacobs (Las Vegas Raiders RB)
Jacobs has broken the 1000 yards mark twice in a row and he's not moving teams, so it might seem strange to see him on this list. Last year was troubling for the running back despite his lofty fantasy ranking. His yards per attempt dipped from a very strong 4.8 in his rookie year to a pathetic 3.9 in 2020. He lived solely on volume and touchdowns. Touchdowns are variable, and with the addition of Kenyan Drake his volume is now in danger. Drake wasn't that effective last year, but they are paying him 11 million over two years for a reason. That reason isn't to sit on the bench all day.
The Offensive Line Got More Offensive (in a bad way)
Jacob's line wasn't great in 2020, with PFF ranking them 24th in their year end ranking. That line is taking even more hits. While they will get Richie Incognito back (he only played 74 snaps) they lose Rodney Hudson, Trent Brown and Gabe Jackson. So far, they've only replaced Hudson with Nick Martin, which is a 17.5 point drop in PFF grade. Not a great look. There's still time, but Jacobs looks to lose some of his high volume (third in the league in attempts in 2020) and an already shaky offensive line got even worse. I'd stay away.
Ryan Tannehill (Tennessee Titans QB)
Tannehill has put together two really nice seasons with the Titans in both a real life and in fantasy. That might end in 2021 (for fantasy at least). The Titans lost their second and third leading receivers (Corey Davis and Jonnu Smith, respectively) and have done little to nothing to replace him. In total, Tannehill is losing 106 receptions, 1,432 yards and 13 touchdowns. So far, he's gotten Josh Reynolds (52/618/2) back. That's not a lot. The Titans can still make moves of course, but so far Tannehill is down weapons in a big way.
Jared Goff (Formerly Los Angeles Rams QB, now on the Detroit Lions)
Goff wasn't a fantasy starter last year, finishing QB 15, but that means he was rather close and playable once in a while. That won't happen again. As a result of a trade, Goff goes from a contending team to one that is clearly attempting to tank and rebuild. Goff's ability has been in question for a while, but at least his team was really good. Between Robert Woods, Cooper Kupp, a talented running back, a good offensive line and the wonder boy Sean McVay, Goff floated around fantasy relevancy. Now he doesn't have any of that (maybe the running back) and so too goes his worth in fantasy.
Evan Engram (New York Giants TE)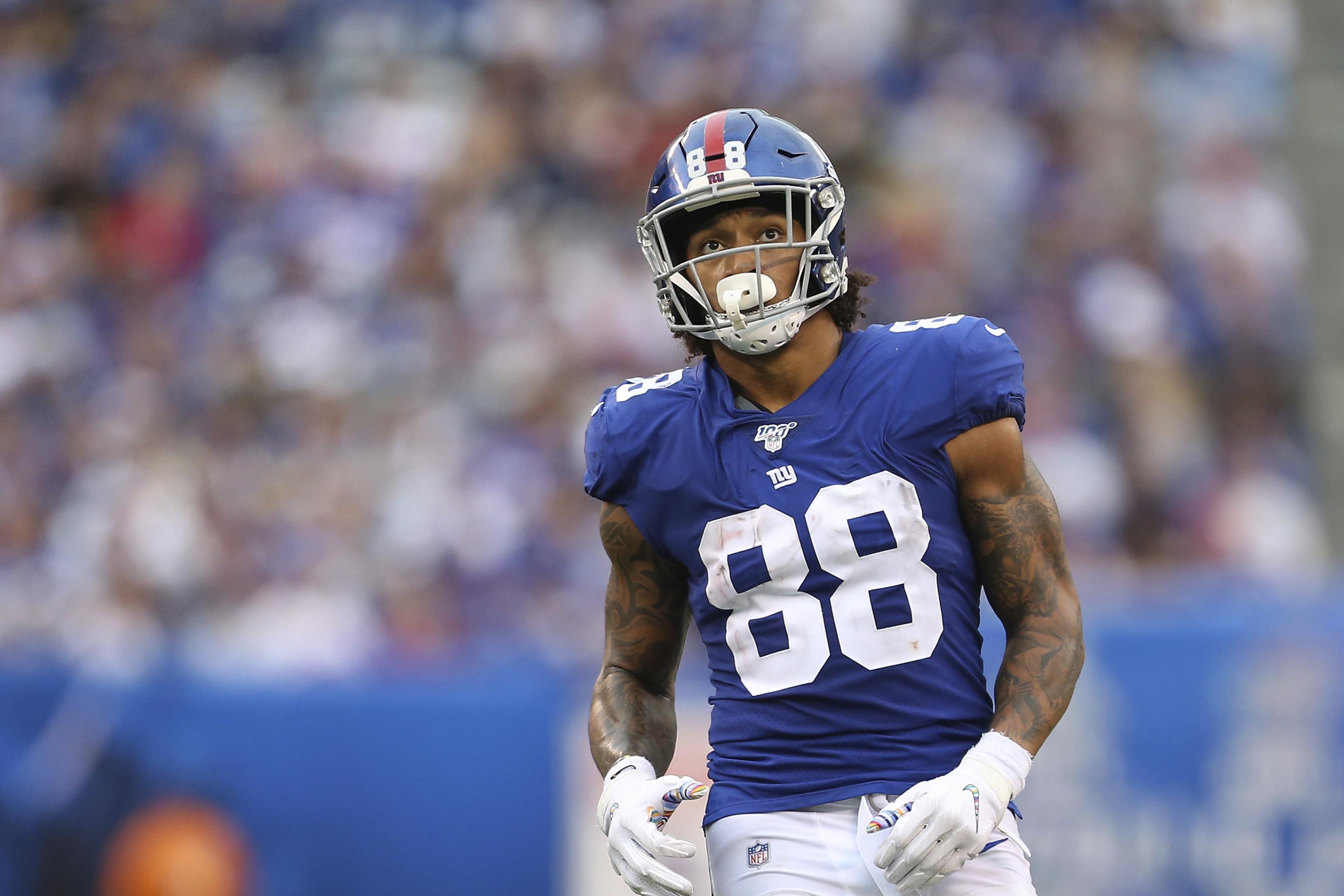 We started last article with the Patriots and finished with the Giants, and we'll do the same this week. Evan Engram has always been a controversial figure in the NFL. Blessed with incredible athletic ability (he ran an official 4.42 40 at 6'3 240) Engram has had somewhat productive seasons marred by maddening drops and sometimes lack of effort or boneheaded plays. Not to mention the injuries. His first year in the NFL is still his best, going for 722 yards and six scores, and he's yet to equal either mark.
Subtraction by Addition
Just like with Cam Newton, for many of the same reasons that Daniel Jones is a winner guys like Engram are losers. The addition of Kenny Golladay and the return of Saquon Barkley will most likely cut into Engram's touches. Not only that, but it seems the Giants are a bit tired of the inopportune drops, signing veteran tight end Kyle Rudolph who is one of the pictures of dependability and consistency. Kyle Rudolph has surpassed Engram's career high touchdowns three times in his career, and equaled it in 2019. Rudolph may not start over Engram, but it's almost inevitable that he will eat into a solid chunk of Engram's snaps, and Engram can't really afford to lose any.
Honorable Mentions:
As always there are a few extra names that are major risks going into 2021. DeVante Parker most likely got his role supplanted by Will Fuller, and with Tua already not really throwing him the ball Parker will be tough to trust. Corey Davis goes from a really good team in the Titans to a really bad one in the New York Jets. Marvin Jones will have a lot more competition in Jacksonville than he did in 2020 with Golladay's injury, and a rookie QB is unlikely to play better than Matthew Stafford year one, no matter how hyped Trevor Lawrence is. Kenyan Drake goes from starter to clear backup, although I think many expected Drake to go back to a reserve role.
That's the end of the free agency winners and losers so far. There's still a lot of time before the NFL season however, and the upcoming NFL Draft will change the landscape of football once again. I can't wait.