A claim that has been made a couple of times on this site is that wide receivers tend to breakout in year two or three. These past couple years that trend has been bucked a bit. More and more rookie receivers are breaking out in their rookie year, but who knows how long that trend will last. Anyways, I haven't proven the claim that wide receivers tend to breakout in year two or three, but I'll do it now. The claim: If a WR is going to breakout, he tends to do it in his second or third year.
(Data taken from FantasyPros.com)
Draft Year 2011
As per usual, we start in 2012 because that's how far back the data goes. It's a doozy as well, with 2011 being a banner year for wide receivers. Julio Jones and A.J. Green did improve in year two, and both finished in the top ten wide receivers in 2012. It's debatable if they count as breakouts though, they were great from their rookie seasons. Randall Cobb though, was definitely a major breakout star in his year two, finishing as WR 14 in 2012.
Torrey Smith also finished in a fantasy relevant position as WR 25, but he stayed pretty much the same from year one to year two. But he did have one of his best years in his third year. Early rounders like Jonathan Baldwin, Titus Young and Greg Little never broke out. That's it for the top drafted wide receivers. We had three guys improve although only one of them went from not fantasy relevant to relevant.
Draft Year 2012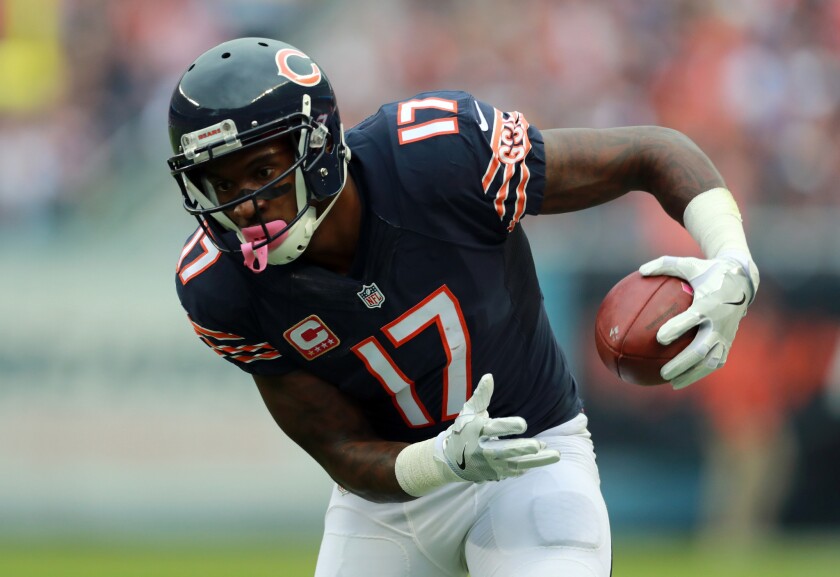 This year was littered with busts, headlined by names like A.J. Jenkins and second rounders like Brian Quick, Stephen Hill and Ryan Broyles. That being said, there were some gems in the later rounds.
Michael Floyd and Kendall Wright both had the best year of their careers in their second year as pros (2013) with both of them going over 1000 yards for the first and only times in their careers. They weren't the only ones. Alshon Jeffery's best two years of his career were his second and third in the league. He increased his yards from 367 in his rookie year to 1421 in his sophomore season. One could argue that Marvin Jones Jr. also broke out in year two. He did increase his yards dramatically, from 201 to 712. On the other hand, 712 is the lowest yardage he's had besides his rookie year (not counting 2018 where he only played nine games). On the other other hand he scored 10 touchdowns his second year in the league, his career best mark.
Josh Gordon and T.Y. Hilton both belong in the "great year two, but also had solid rookie years" group, although Gordon in particular had a ridiculous second season. It was by far his best, although that may just because it's one of the only ones he played the majority of the games. Cole Beasley is the one outlier so far. He didn't break out until 2016 where he went for 833 yards and five touchdowns and just had the best year of his career in 2020. Talk about late bloomers!
We had five guys make pretty dramatic improvements in year two or year three, six if you count Gordon amongst their number. Only Beasley managed to stay in the league after a middling first three years.
Draft Year 2013
After looking at these draft lists, wide receivers might have the highest bust percentage in the early rounds. Three of the five taken in the first two rounds busted, with eighth overall pick Tavon Austin being the headliner there. But like most drafts, there was some high-level talent to be found.
This year goes against the theory a bit. Just two guys follow completely the second or third year claim. Kenny Stills had his best year in year two, and Adam Thielen was a nobody until year three, and has since become one of the best receivers in the league. Markus Wheaton also dramatically improved from year one to year two, but it's hard to say he ever "broke out".
On the flip side, Robert Woods didn't top 700 yards until 2017, and then had his two best years after that. Marquise Goodwin was similar, going over 500 for the first time also in 2017. Then again, just like with Wheaton it's hard to say Goodwin has broken out in any real way.

Finally, we have DeAndre Hopkins and Keenan Allen who were both great rookies that went on to become stars. Hopkins did improve by 400 yards and four touchdowns in year two, from WR 48 his rookie year to WR 14 in his sophomore season. Allen on the other hand, battled injuries for the next three years but has been a stud since.
Of the four players that have been fantasy relevant at some point in their careers, two (Hopkins and Thielen) had a second or third year breakout, while Allen and Robert Woods didn't quite follow that path.
Draft Year 2014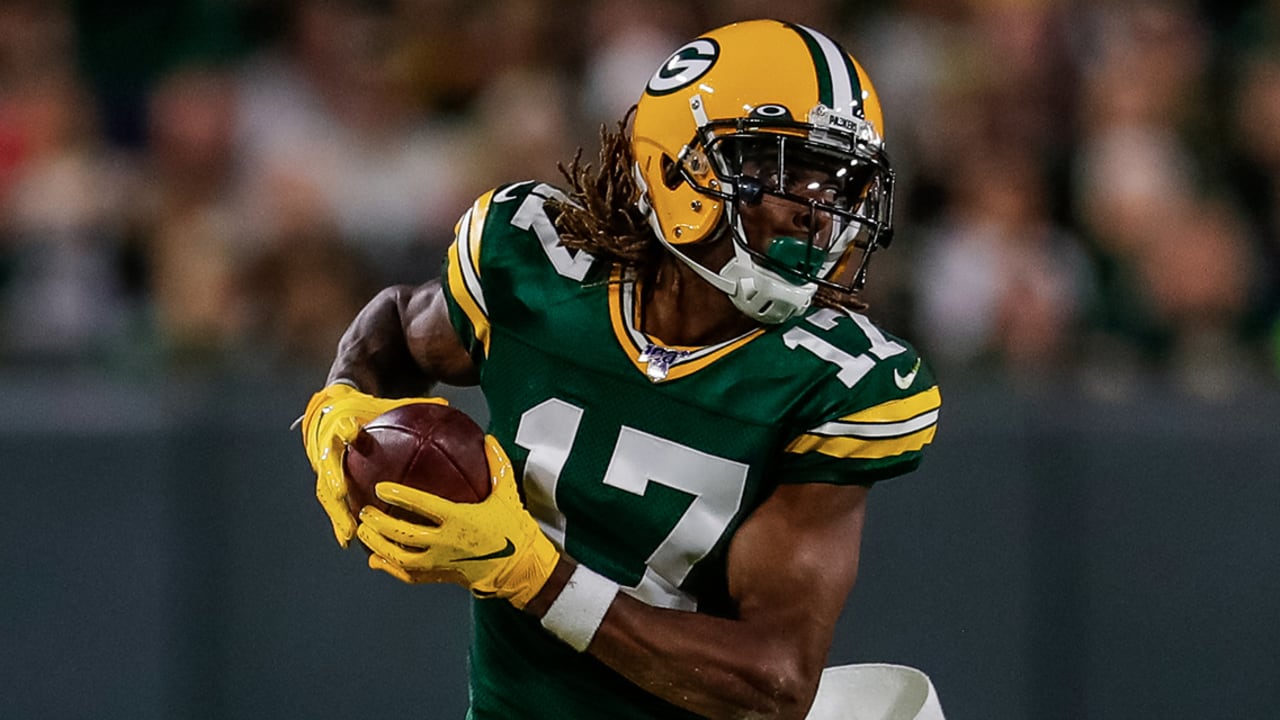 2014 was an incredible year for wide receivers. Every single one of the first round WRs gave at least two productive years, and most of them many more. Some of the names in the second round are the best receivers in the league to this day as well.

This year was pretty evenly split, but mostly because a lot of the receivers were really good from day one. Guys like Mike Evans, Sammy Watkins, Odell Beckham Jr, Kelvin Benjamin and Jordan Matthews and Willie Snead IV (although in Sneads case his rookie year was 2015) all fall into this category.
However, quite a few receivers also follow the breakout rule. Allen Robinson, John Brown, Jarvis Landry, Allen Hurns and Brandin Cooks all had 1000+ yard seasons in year two, and were 300-900 yard increases over their rookie seasons. Hurns didn't really do much after his second year "breakout" though. Davante Adams had his breakout year in year three, going for 997 yards and 12 touchdowns after two straight years in the 400s yardage wise. Marquise Lee also had his best year in year three, although again, hard to say he ever really broke out.
No late bloomers this time around, and pretty much all of these guys had good to great second or third years. Interestingly, Watkins and Benjamin are the first two wide receivers that had great rookie years and didn't end up as top wide receivers eventually.
Draft Year 2015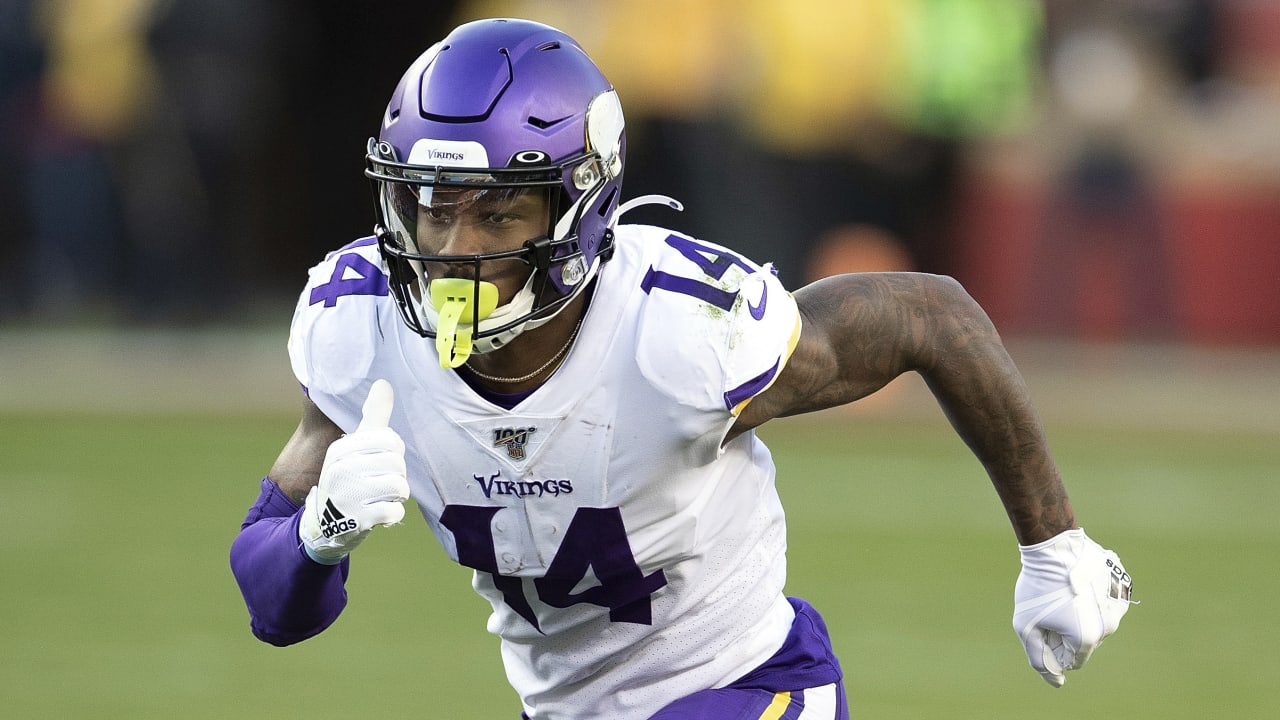 Quite a few busts in this group as well. Kevin White, Breshad Perriman and Phillip Dorsett were all first rounders that didn't end up going anywhere at all. The hits really came in the later rounds with names like Stefon Diggs and Tyler Lockett. However, unlike previous years they were mostly late bloomers.
Lockett didn't break out until year four, while DeVante Parker had to wait until year five. Diggs did improve year to year, but his true breakout year was 2018. Amari Cooper has had a rollercoaster career. After a strong rookie and sophomore season, he fell off for one-and-a-half years before returning with a vengeance once he got to Dallas and has been a weapon ever since.
Only one or maybe two people fall into the year two or three breakout bucket. Tyrell Williams went from 90 yards in year one to 1059 in year two. He hasn't managed to replicate that success however. Jamison Crowder was WR 25 in 2016 with the Washington Football Team, his highest placing ever. If he had played the whole year this year however, he likely would have broken it. Both of these guys had good second years, but have had trouble replicating that success, so it's hard to call them true breakout years.
This year was the first one with a majority of players that were late bloomers.
Draft Year 2016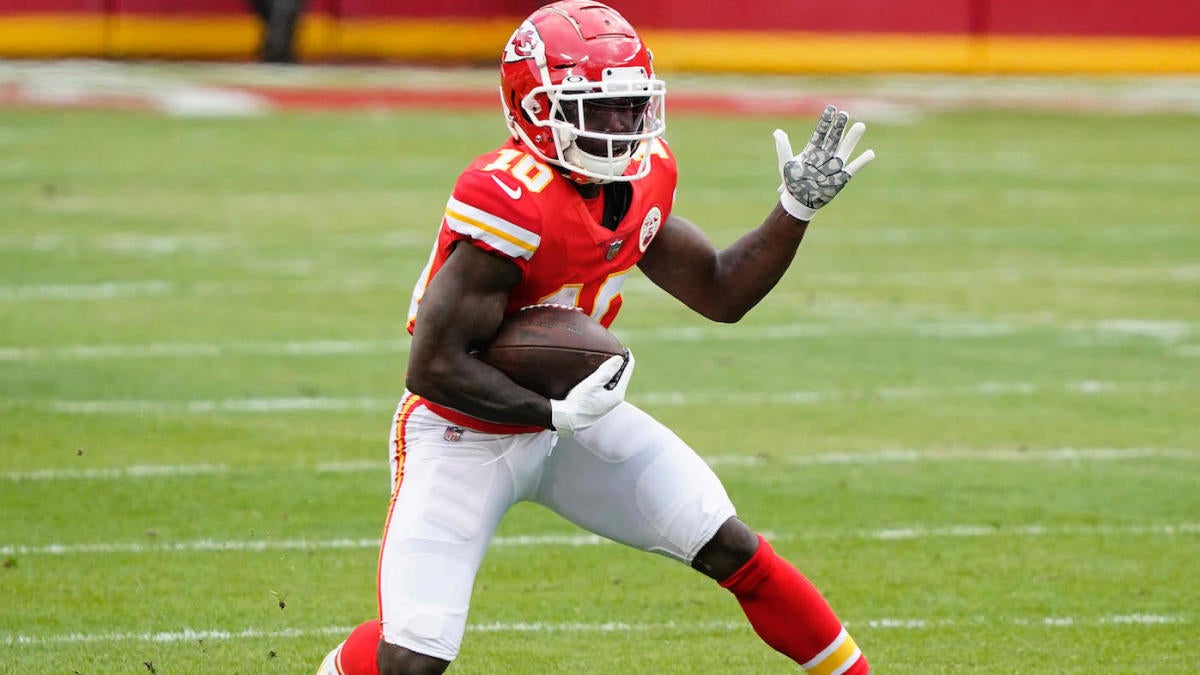 Another year, another wide receiver bust in the first round, this time in the form of Corey Coleman, Josh Doctson and Laquon Treadmill. Like always though, there were some real gems later on, like Tyreek Hill.
A lot of the successful guys fall into the breakout year category we talked about. Tyler Boyd broke out in year three, while Tyreek Hill and Robby Anderson became fantasy relevant for the first time in year two. Michael Thomas on the other hand was another one of those guys that were good from year one. The one late breakout star was Will Fuller IV who broke out this year. In his case though, it was probably because he constantly sustained injuries that kept him from reaching his fantasy potential sooner.
Draft Year 2017
The first five wide receiver picks were not great with Mike Williams and Curtis Samuel being the standouts. Which speaks volumes. Mike Williams went from a bit-part player (95 yards) to an asset in years two and three, although in different ways both years. One year he had ten touchdowns, and another he had over 1000 yards. He didn't finish as a top 30 wide receiver either year though. More on theory, Kenny Golladay and Chris Godwin are prime examples of players that became stars after years two and three. JuJu Smith-Schuster and Cooper Kupp had great rookie years, but also had major improvements in year two for JuJu and for year three for Kupp.
Zay Jones and Dede Westbrook also had their best years in their second years, although neither of their careers have amounted to much. While there were five guys that clearly fit the breakout criteria, there were also a few that didn't. Curtis Samuel and Corey Davis were more late bloomers, with their best year coming in 2020. Then again they haven't fully taken that plunge into fantasy stardom, with Samuel coming in at WR 26 and Davis coming in at 32nd.
Draft Year 2018
This is the last year we'll look at, since this is the last one that has wide receivers that have played three years. There are some really interesting names on this list that we have to keep an eye on. D.J. Moore followed up his 700 yard rookie year by going over 1000 in year two and three. Calvin Ridley did something similar, following up two solid campaigns at WR 22 by breaking into the top five in his third year. Cortland Sutton also followed a decent rookie year with 1112 yards and six touchdowns in 2019. D.J. Chark and Michael Gallup also had non-distinct rookie years followed by 1000+ yard seasons.
No one else has really shown much either way. Christian Kirk, Anthony Miller and other such names haven't had that major breakout yet. Going by historical data, the chance of them breaking out later isn't terribly high.
Conclusion:
Most wide receivers that do end up becoming something in the league breakout year two or three. No matter how bad their rookie seasons were, and many of them were quite bad or had little to no playing time, many of the stars of the league popped off the next two years. Davante Adams (400 yards in year one and two), Alshon Jeffery (367 yards in year one) and Chris Godwin (525 yards in year one) to name a few all followed this career path. To be fair it is probably the most likely career path for people, but it teaches us to not give up on people too early. For instance, Henry Ruggs III and Jalen Reagor had 452 yards and 396 yards respectively. There's still time for them to blossom.
On the flip side, guys like Christian Kirk or Marqise Lee, if they haven't broken out yet it's unlikely they ever will. Not impossible, as guys like Tyler Lockett or Robert Woods show, but it's not terribly likely either.
The last thing we learn is that most rookies that did well (700+) yards tend to be true stars that explode in year two or three. Guys like Calvin Ridley, T.Y. Hilton and Stefon Diggs. There are rookies that could easily fall into that category this year. Jerry Jeudy, Ceedee Lamb and Chase Claypool (amongst others, 2020 was an insane rookie class) all fit into this criteria and could be in line for massive breakout years in 2021, like A.J. Green and Julio Jones in 2012. Only Sammy Watkins and Kelvin Benjamin ended up busting after a good rookie year, so these guys are also relatively safe.